BONUS! Cyber Phoenix Subscription Included: All Phoenix TS students receive complimentary ninety (90) day access to the Cyber Phoenix learning platform, which hosts hundreds of expert asynchronous training courses in Cybersecurity, IT, Soft Skills, and Management and more!
Course Overview
Phoenix TS, Certified Ethical Hacker (CEH) Certification course will teach participants how to look for vulnerabilities and weaknesses in different target systems. This course helps prepare participants for the exam.
Our 5-day, instructor-led CEH (Certified Ethical Hacker) training and certification boot camp in Washington, DC Metro, Tysons Corner, VA, Columbia, MD or Live Online is geared toward IT security professionals concerned with their organization's network infrastructure. It covers:
Policy creation
Intrusion detection
Virus creation
DDoS attacks
Buffer overflows
Social engineering
This course will fully prepare you for the CEH Certification exam.
Before taking this course, you should have at least two years of IT security work experience and a strong knowledge of TCP/IP and how to implement them. Though not required, it is also recommended that you have the CompTIA Security+ Certification.
Schedule
CEH (Certified Ethical Hacker)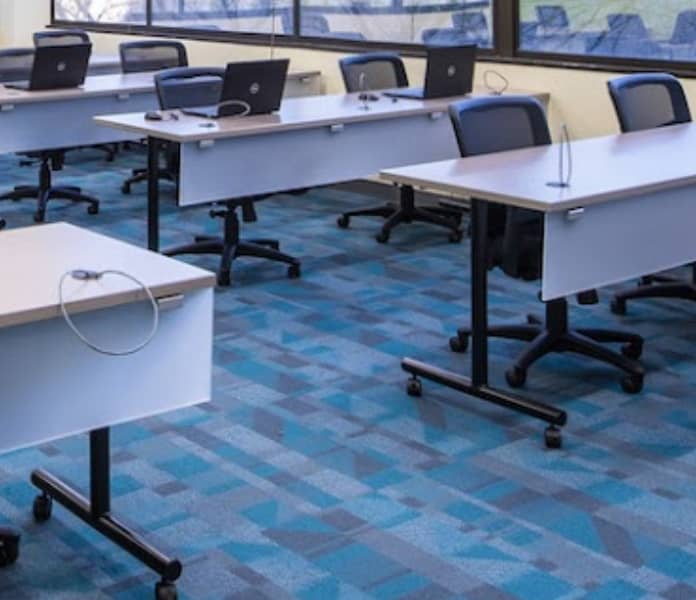 Not seeing a good fit?
Let us know. Our team of instructional designers, curriculum developers, and subject matter experts can create a custom course for you.
Course Outline
Introduction to Ethical Hacking 
Information security overview
Information security threats and attack vectors
Hacking concepts
Ethical hacking concepts 
Information Security Controls 
Penetration testing concepts 
Information security laws and standards 
Footprinting and Reconnaissance 
Footprinting concepts 
Footprinting through search engines
Footprinting through web services 
Footprinting through social networking sites 
Website footprinting 
Email footprinting 
Competitive Intelligence 
WHOIS Footprinting 
DNS footprinting 
Network footprinting 
Footprinting through social engineering 
Footprinting tools 
Countermeasures 
Footprinting pen testing 
Scanning Networks
Network scanning concepts 
Scanning tools
Scanning techniques 
Scanning beyond IDS and firewall 
Banner grabbing 
Draw network diagrams 
Scanning pen test 
Enumeration 
Enumeration concepts 
NetBIOS enumeration 
SNMP enumeration 
LDAP enumeration 
NTP enumeration SMTP and DNS enumeration 
Other enumeration techniques 
Enumeration countermeasures 
Enumeration pen testing 
Vulnerability Analysis 
Vulnerability assessment concepts 
Vulnerability assessment solutions 
Vulnerability scoring systems 
Vulnerability assessment tools 
Vulnerability assessment reports 
System Hacking 
System hacking concepts 
Cracking passwords 
Escalating privileges 
Executing applications 
Hiding files 
Covering tracks 
Penetration testing 
Malware Threats 
Malware concepts 
Trojan concepts
Virus and worm concepts 
Malware analysis
Countermeasures 
Anti-malware software 
Malware penetration testing
Sniffing
Sniffing concepts 
Sniffing techniques: MAC attacks
Sniffing techniques: DHCP attacks 
Sniffing techniques: ARP Poisoning
Sniffing techniques: Spoofing attacks 
Sniffing techniques: DNS poisoning 
Sniffing tools
Countermeasures 
Sniffing detection techniques 
Sniffing pen testing 
Social Engineering
Social engineering concepts
Social engineering techniques
Insider threats 
Impersonation on social networking sites 
Identity theft
Countermeasures
Social engineering pen testing 
Denial of Service
DoS/DDos Concepts 
DoS/DDoS attack techniques 
Botnets
DDoS case study 
DoS/DDoS attack tools 
Countermeasures 
DoS/DDos protection tools
DoS/DDoS penetration testing 
Session Hijacking
Session hijacking concepts
Application level session hijacking 
Network level session hijacking 
Session hijacking tools 
Countermeasures 
Penetration testing 
Evading IDS, Firewalls, and Honeypots 
IDS, firewall and honeypot concepts 
IDS, firewall and honeypot solutions 
Evading IDS 
Evading firewalls 
IDS/firewall evading tools 
Detecting honeypots 
IDS/Firewall evasion countermeasures 
Penetration testing 
Hacking Webservers
Web server operations
Web server attacks
Web server  attack methodology
Web server attack tools
Countermeasures
Patch management
Web server security tools
Web server pen testing
Hacking Web Applications
Web app concepts
Web app threats 
Hacking methodology
Web app hacking tools
Countermeasures
Web app security testing tools
Web app pen testing
SQL Injection
SQL injection concepts
Types of SQL injection
SQL injection methodology 
SQL injection tools 
Evasion techniques
Countermeasures 
Hacking Wireless Networks
Wireless concepts
Wireless encryption
Wireless threats
Wireless hacking methodology
Wireless hacking tools 
Bluetooth hacking 
Countermeasures
Wireless security tools 
Wireless pen testing 
Hacking Mobile Platforms
Mobile platform attack vectors 
Hacking Android OS
Hakcing iOS 
Mobile spyware 
Mobile device management
Mobile security guidelines and tools
Mobile pen testing 
IoT and OT Hacking 
IoT and OT concepts 
IoT and OT attacks 
IoT  and OT hacking methodology 
IoT and OT hacking tools 
Countermeasures
IoT  and OT pen testing 
Cloud Computing
Cloud computing concepts
Cloud computing threats 
Cloud computing attacks 
Cloud security 
Cloud security tools 
Cloud penetration testing 
Cryptography
Cryptography concepts
Encryption algorithms
Cryptography tools 
Public key infrastructure (PKI)
Email encryption 
Disk encryption 
Cryptanalysis Countermeasures 
Exam Information
CEH Certification Exam Details:
125 Questions
Passing Score: 60% to 85%
Test Duration: 4 hours
Test Format: Multiple choice
Test Delivery: ECC EXAM, VUE 
Exam Prefix: 312-50 ECC EXAM, 312-50 VUE 
CEH Certification Exam Objectives:
Exam 312-50 tests CEH candidates on each of the 20 domains covered in-depth through the training course, including:
Introduction to Ethical Hacking
Footprinting and Reconnaissance
Scanning Networks
Enumeration
Vulnerability Analysis
System Hacking
Malware Threats
Sniffing
Social Engineering
Denial of Service
Session Hijacking
Evading IDS, Firewalls, and Honeypots
Hacking Web Servers
Hacking Web Applications
SQL Injection
Hacking Wireless Networks
Hacking Mobile Platforms
IoT and OT Hacking 
Cloud Computing
Cryptography
Phoenix TS is an authorized testing center for Pearson Vue.
CEH Certification Training FAQs
[expandable_content]
What are the requirements for CEH?
Candidates need to attend official CEH Certification Training to be eligible to sit for the exam. Otherwise, candidates must be able to prove a minimum of 2 years' work experience in Information Security.
How long does the CEH certification last?
The CEH certification has a three year renewal period, during which time certificate holders must submit 40 ECEs each year for a total of 120 ECEs at the end of the renewal period.
What jobs can I get after CEH?
The CEH certification will benefit Site Administrators, Auditors, Security Officers and other Security Professionals.
What is the average salary of someone with the CEH certification?
According to payscale.com, professionals with their CEH certification earn an average of $95,000 annually.
CEH Certification Training Resources
BONUS! Cyber Phoenix Subscription Included: All Phoenix TS students receive complimentary ninety (90) day access to the Cyber Phoenix learning platform, which hosts hundreds of expert asynchronous training courses in Cybersecurity, IT, Soft Skills, and Management and more!