< BLOG
Cyber Security
Why You Should Invest in Cyber Security
September 8, 2021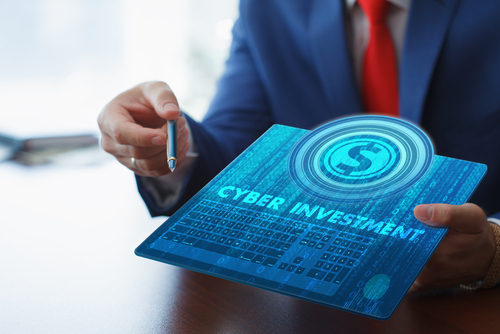 T- Mobile was the latest victim of a massive cyber-attack where the personal information of more than 40 million customers was leaked in a data breach. A New York Times article titled, "T – Mobile Says Hack Exposed Personal Data of 40 million People" by Isabella Grullón stated that a vendor had reportedly been trying to sell $270, 000 worth of stolen information from T – Mobile. Customers personal information including names, birthdays, and social security numbers were compromised during the attack. After the incident, T- Mobile committed to offering free security services to all customers.
Incidents such as the one that occurred with T – Mobile are happening more and more frequently. Advances in technology have significantly increased productivity and profits for many businesses. However, these advancements also aided in the increase of cybercrime. Especially since the outbreak of COVID 19. The increased traffic produced by companies, schools, hospitals and other organizations moving operations online made vulnerable networks more susceptible to cyber-attacks. The Harvard Business Review published an article by Tom Johansmeyer titled, "Cybersecurity Insurance Has a Big Problem." The article stated that in 2020 cyber security attacks sky rocketed. According to the article, "…last year saw increased bad actor sophistication, propensity in ransomware cases and a broad swath of geopolitical uncertainty – conditions that hackers found favorable" (Johansmeyer, T). Some of which could have been prevented had better security measure been implemented. Yet, many organizations are not enforcing best security practices with some overlooking the issue until a cyber breach occurs. Daniel Missler, a security representative and technical writer interviewed by The New York Times stated, "The security programs most companies have are just struggling to keep up" (Grullón Paz, I). Organizations need to step up the security to protect their companies.
Top (3) three benefits of investing in Cyber Security
Profit – If companies invested in Cyber Security tools and methods, they would not only save money that could be used for other business ventures but it would prevent huge amounts of funds being paid in retributions after an attack occurs.

An Investing News Network article, "Why is Cybersecurity Important?" by Melissa Pistilli included important cyber security statistics. For instance, " According to a 2020 research report by IBM (NYSE:IBM), a single data breach event could cost an organization US$3.86 million" (Pistilli, M).
Customer and Business Retention – Companies are more likely to be considered trustworthy when customers and business partners know that their data and information is safe, they are more likely to be loyal to an organization. Customer and business retention will also increase the overall revenue a company creates.
Productivity – According to the article, "The Costs and Benefits of Investigating in Cybersecurity" by Pentest Magazine, productivity is lost due to lack of cyber security. For instance, Business is interrupted when data breaches occur. Employees are unable to address current work or invest in new business ventures when they most stop to rectify a cyber security issues or information is blocked and accessible due to an investigation.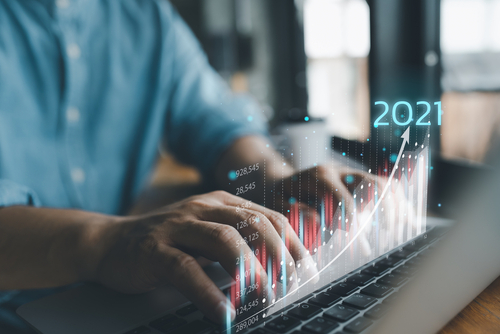 Although similar cyber security threats are present in organizations; every company is different. Cyber security investments will depend on the size of the company, the type of data a company has, the amount of personnel who has access to the data, the presence of an in-house security team and the type pf security equipment involved. This is important information that cyber security professionals needs to know in order to safeguard their network.
Phoenix TS Cyber Phoenix catalog is filled with cyber security courses that are designed to teach professionals about security measure that they can take to protect the networks in their enterprise. These instructors-led cyber security courses are taught by experienced cyber security professionals' instructors who will lead students through class-based discussion and individual activities. Specific courses in the Cyber Phoenix catalog are hands on lab courses where participants get the chance to test their knowledge of security concepts in a lab environment. The Cyber Phoenix courses range from intermediate to advanced and cover topics including: security protocols, firewall deployment, cyber warfare, incident response, reconnaissance, threat intelligence, social engineering, vulnerability management, laws and ethics and so much more.

If you are interested in vendor specific courses, Phoenix has a course that will fit your needs. Phoenix offers cyber security certification training courses from CompTIA, EC-Council, ISACA, (ISC)2, and Cisco and more!
Check out the full list of Cyber Phoenix courses here: Cyber Phoenix Catalog

To register or get more information contact a Phoenix TS Training Consultant at (240) 667-7757 or visit phoenixts.com
References:
Grullón Paz, I. (2021, August 18). T Mobile Says Hack Exposed Personal Data of 40 Million People. The New York Times. https://www.nytimes.com/2021/08/18/business/tmobile-data-breach.html.
Johansmeyer, T. (2021, January 11). Cybersecurity Insurance Has a Big Problem . Harvard Business Review. https://hbr.org/2021/01/cybersecurity-insurance-has-a-big-problem.
Pistilli, M. (2021, June 24). Why is Cyber Security Important? Investing News. https://investingnews.com/daily/tech-investing/cybersecurity-investing/why-is-cybersecurity-important/.
Poremba, S. (2018, August 20). Why your Company should Invest in Cybersecurity Insurance. Security Intelligence. https://securityintelligence.com/why-your-organization-should-invest-in-cybersecurity-insurance/.
The Costs and Benefits of Investing in. PenTest Magazine. (2021, August 17). https://pentestmag.com/the-costs-and-benefits-of-investing-in-cybersecurity/.
subscribe by email
Stay Ahead
Related Posts
February 7, 2023

December 13, 2021

September 8, 2021