Take Our Free Assessments
Make sure that you are ready to enroll in class by taking one of our free 10-question quizzes below. Each quiz will give a sample of what the course will be like and help you concentrate your pre-class study efforts. Please note, if you are already enrolled in one of these training courses and you were instructed to take your Pre-Class Assessment you will access this assessment through your student portal.

CompTIA A+ Quiz


CompTIA Network+ Quiz


CompTIA Project+ Quiz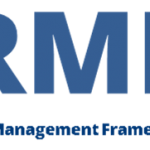 Risk Management Framework (RMF) Quiz


ITIL Foundation Quiz
(ISC)2 Certified Information Systems Security Professional (CISSP) Quiz

Project Management Institute Quizzes and Resources





Cisco Certified Network Associate Routing and Switching Quiz



Have questions about any of our assessments? We have the answers! Send us a chat below or call us at 301-258-8200.