BONUS! Cyber Phoenix Subscription Included: All Phoenix TS students receive complimentary ninety (90) day access to the Cyber Phoenix learning platform, which hosts hundreds of expert asynchronous training courses in Cybersecurity, IT, Soft Skills, and Management and more!
Course Overview
Our 5-day, instructor-led CCNA v 2.0 Implementing and Administering Cisco Solutions course is intended for IT networking professionals who are responsible for medium-sized switched and routed networks. It will teach you:
How to troubleshoot network problems
Configure all parts of a network
How to implement WAN connections
How to maintain network security
Internet Protocol (IP)
Serial Line Interface Protocol Frame Relay
Enhanced Interior Gateway Routing Protocol (EIGRP)
Routing Information Protocol Version 2 (RIPv2)
Access control lists (ACLs)
Ethernet
VLANs
This course will prepare you for the CCNA® Certification exam.
Schedule
CCNA Certification Training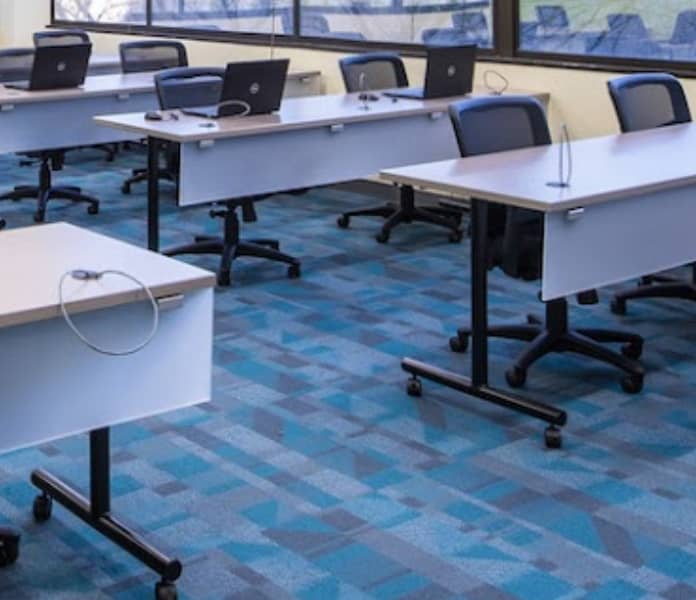 Not seeing a good fit?
Let us know. Our team of instructional designers, curriculum developers, and subject matter experts can create a custom course for you.
Course Outline
Lecture and Self Study
Exploring the Functions of Networking
Introducing the Host-to-Host Communications Model
Operating Cisco IOS Software
Introducing LANs
Exploring the TCP/IP Link Layer
Starting a Switch Introducing the TCP/IP Internet Layer, IPv4 Addressing, and Subnets
Explaining the TCP/IP Transport Layer and Application Layer
Exploring the Functions of Routing
Configuring a Cisco Router
Exploring the Packet Delivery Process
Troubleshooting a Simple Network
Introducing Basic IPv6
Configuring Static Routing
Implementing VLANs and Trunks
Routing Between VLANs
Introducing OSPF Building Redundant Switched Topologies
Improving Redundant Switched Topologies with EtherChannel
Exploring Layer 3 Redundancy
Introducing WAN Technologies
Explaining Basics of ACL Enabling Internet Connectivity
Introducing QoS Explaining Wireless Fundamentals
Introducing Architectures and Virtualization
Explaining the Evolution of Intelligent Networks
Introducing System
Monitoring Managing Cisco Devices
Examining the Security Threat Landscape
Implementing Threat Defense Technologies Securing Administrative Access
Implementing Device Hardening
Lab Outline
Get Started with Cisco Command-Line Interface (CLI)
Observe How a Switch Operates
Perform Basic Switch Configuration
Implement the Initial Switch Configuration
Inspect TCP/IP Applications
Configure an Interface on a Cisco Router
Configure and Verify Layer 2 Discovery Protocols
Implement an Initial Router Configuration
Configure Default Gateway
Explore Packet Forwarding
Troubleshoot Switch Media and Port Issues
Troubleshoot Port Duplex Issues
Configure Basic IPv6 Connectivity
Configure and Verify IPv4 Static Routes
Configure IPv6 Static Routes
Implement IPv4 Static Routing
Implement IPv6 Static Routing
Configure VLAN and Trunk
Troubleshoot VLANs and Trunk
Configure a Router on a Stick
Implement Multiple VLANs and Basic Routing Between the VLANs
Configure and Verify Single-Area OSPF
Configure and Verify EtherChannel
Improve Redundant Switched Topologies with EtherChannel
Configure and Verify IPv4 ACLs
Implement Numbered and Named IPv4 ACLs
Configure a Provider-Assigned IPv4 Address
Configure Static NAT
Configure Dynamic NAT and Port Address Translation (PAT)
Implement PAT Log into the WLC
Monitor the WLC
Configure a Dynamic (VLAN) Interface
Configure a DHCP Scope
Configure a WLAN
Define a Remote Access Dial-In User Service (RADIUS) Server
Explore Management Options Explore the Cisco DNA™ Center
Configure and Verify NTP
Configure System Message Logging Create the Cisco IOS Image Backup
Upgrade Cisco IOS Image
Configure WLAN Using Wi-Fi Protected Access 2 (WPA2) Pre-shared Key (PSK)
Using the GUI Secure Console and Remote Access
Enable and Limit Remote Access Connectivity Secure Device Administrative Access
Configure and Verify Port Security
Implement Device Hardening
Exam Information
Students can elect to take the 200-301 exam.
CCNA Certification Exam 200-301 Details:
Number of Questions: 120
Passing Score: 80%
Test Duration: 120 minutes
Test Format: Multiple Choice, Multiple Answer, Drag and drop, Testlets, Simlets, Router & Switch Simulations
Test Delivery: Pearson VUE
Exam 200-301 Details:
CCNA Certification Exam Domains:
Either exam option tests candidates on the following domains:
Network Fundamentals
IP Connectivity
IP Services
Security Fundamentals
Network Access
Automation and Programmability
Finance your CCNA Training!
We have partnered with Meritize to provide our students with financing options to fund your education.Click here to apply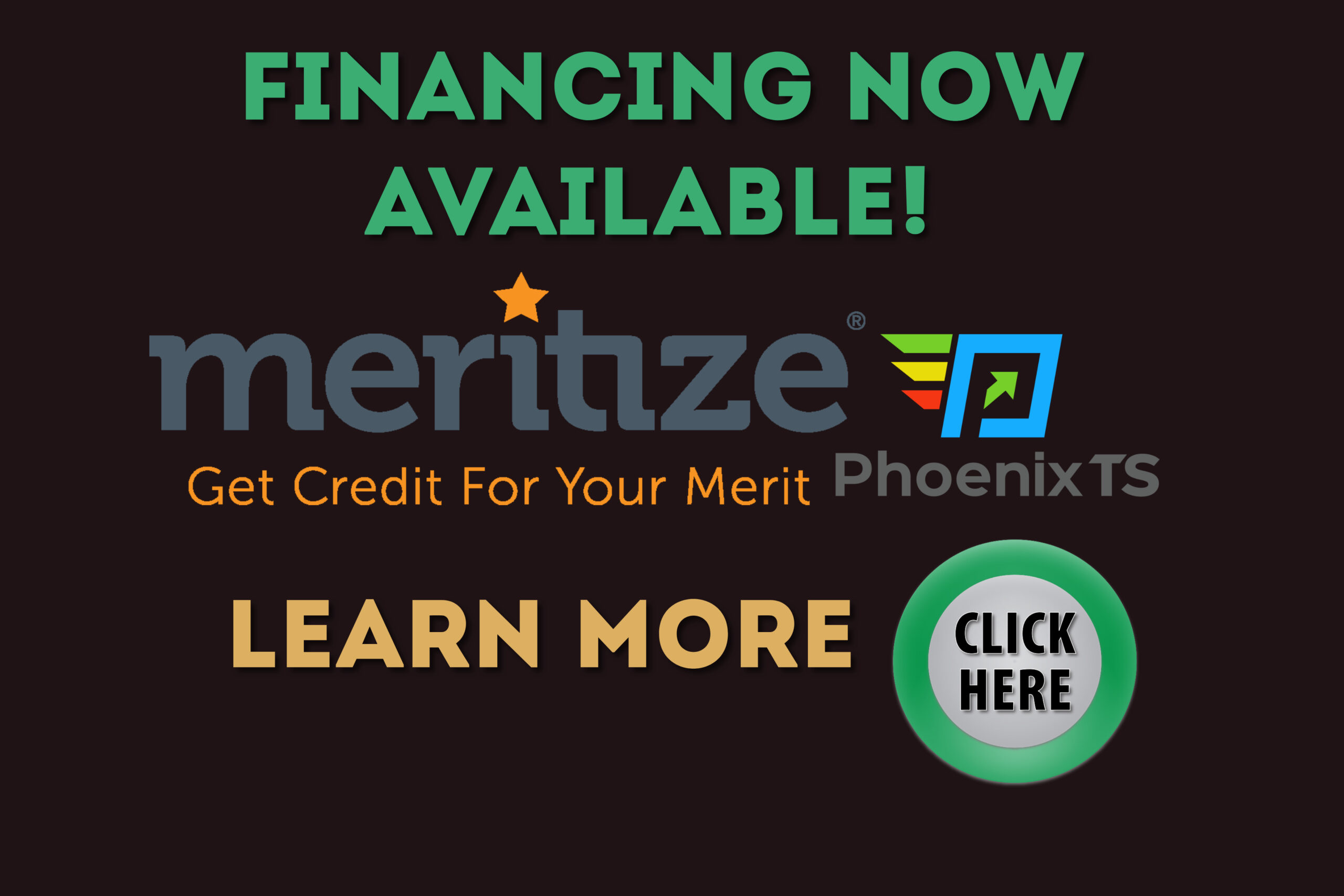 Check your loan options in minutes without impacting your credit score.  
CCNA Certification Training FAQs
What is the average salary for someone with their CCNA?
According to payscale.com, a professionals with their CCNA certification earns on average $76,000 per year.
Should I earn the CCNA or CompTIA Network+ certification?
It depends on where you are at in your career. If you are just starting out Network+ may be better suited for you whereas if you have more experience, CCNA Routing and Switching (which is considered more challenging by some) may be the right move. We explore this question in more depth on our blog post CCNA vs CompTIA Network+: Which Should I Get?
What do students say about the CCNA Certification Training course?
"Excellent instructor, [he] is knowledgeable and encourages questions and participation. He is able to explain in detail the subject matter we are going over and the 'why we do this' is always answered!" – Student from June 2019

"Great class, loved the instructor. Would recommend to others." -Student from June 2019
BONUS! Cyber Phoenix Subscription Included: All Phoenix TS students receive complimentary ninety (90) day access to the Cyber Phoenix learning platform, which hosts hundreds of expert asynchronous training courses in Cybersecurity, IT, Soft Skills, and Management and more!
Phoenix TS is registered with the National Association of State Boards of Accountancy (NASBA) as a sponsor of continuing professional education on the National Registry of CPE Sponsors. State boards of accountancy have final authority on the acceptance of individual courses for CPE credit. Complaints re-garding registered sponsors may be submitted to the National Registry of CPE Sponsors through its web site: www.nasbaregistry.org