< BLOG
Professional Development
Critical Thinking in the Workplace
May 12, 2020
Alex Walters
We've all been there, right? We've all had that very important business opportunity. Maybe it was a big company meeting, or a job interview, or maybe it was a sale with a prospective client. Regardless of the situation, we've all had the same thought; was there something I could have done differently? How could I have been more prepared? What can I do better next time? The answer is simple; critical thinking.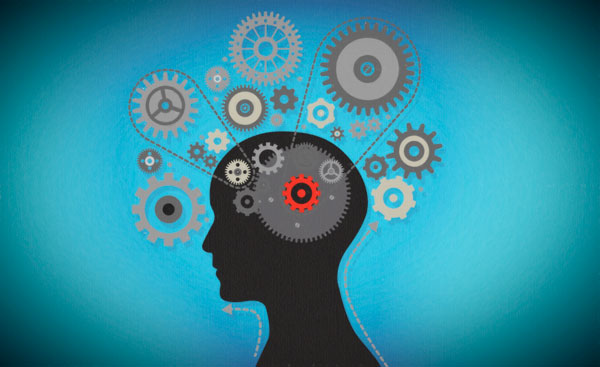 Critical Thinking provides you with the skills to analyze and evaluate information so that you are able to obtain the greatest amount of knowledge from it. It provides the best chance of making the correct decision and minimizes damages if a mistake does occur. The components of critical thinking include the following:
Applying reason
Open mindedness
Analysis
Logic
On paper, no one would argue that they would prefer employees who demonstrate these behaviors. But what does critical thinking in the workplace actually look like?
An employee who applies reason makes better decisions based on prior knowledge. In their day-to-day activity, they are guided by their knowledge of the job, company, and industry to make decisions and solve problems. For example, a human resources department has identified public speaking skills as an important qualifier for a particular position. They decide to require candidates to make an oral presentation on a predetermined topic as a part of their second interview.
Open-mindedness is the virtue by which we learn. In particular, being open-minded means considering relevant evidence or arguments to revise a current understanding. It means being critically open to alternatives, willing to think about other possibilities even after having formed an opinion, and not allowing pre-conceived notions to constrain or inhibit reflection on newly presented information. An open-minded employee solicits customer and client feedback. They provide customers with easy ways, such as printed feedback cards or online forms, to tell their thoughts about services and products.
Some elements of critical thinking are natural, but critical thinking techniques can be learned and practiced. If you're looking for courses to help boost your critical thinking skills, look no further than Phoenix TS. Phoenix TS offers multiple critical thinking courses both in the classroom and virtually. Choose the course that best meets your requirements and share the skills you learn with your co – workers to improve critical thinking in your workplace.
Our 2 – day, instructor led Critical Thinking course provides a basic overview of critical thinking. Participants will learn what the critical thinking process is, how to use problem solving skills, and why this way of thinking is beneficial. This course includes multiple opportunities for participants to practice and hone their critical thinking. It includes case studies and review questions to check understanding and progress.
By the end of the course participants will be able to:
Understand the components of critical thinking
Utilize non-linear thinking
Use logical thinking
Recognize what it means to be a critical thinker
Evaluate information using critical thinking skills
Identify the benefits of critical thinking
Revise perspective, when necessary
Comprehend problem solving abilities
Recognize access control models, apply file-level access control, and centrally manage account security
Phoenix TS also offers a Critical Thinking and Decision-Making course. This 5 – day, instructor led course takes critical thinking a step farther by incorporating decision making practices. In addition to a critical thinking course review, students will discover different thinking styles, decision – making setbacks and how to design personal vision plan. In this course, students will practice applying critical thinking and process to making better decisions.
By the end of this course, students will understand:
Critical thinking and the critical thinking process
Other types of thinking
Pitfalls to decision making
Critical and creative thought systems
The problem-solving model
The problem-solving toolkit
SWOT Analysis
Analyzing and Selecting Solutions
Planning and Organizing
Emotional Intelligence and the EI Blueprint
Optimism
For more information on these classe Call 240-677-7757 or email Training_Solution_Specialist@phoenixts.com training and certification specialist for more details.
subscribe by email
Stay Ahead
Related Posts
February 17, 2021

September 14, 2020