< BLOG
Professional Development
Learn How to Make Your Dream Business a Reality
February 17, 2021
Alex Walters
It is the start of a brand-new year! For many of us, that means, new aspirations, new goals, and new hobbies. Chances are, you or somebody you know, is looking to make a change. And if we learned anything from the year 2020, we learned that life is unpredictable and always changing. The COVID-19 pandemic caused a major shift in the world. To help stop the spread of the virus, health and safety guidelines require people wear masks and practice social distancing. Limitations on public social gatherings are also being enforced causing some of us to feel like were trapped in our homes. However, being at home is keeping us safe and giving people the opportunity to try something new. A career in business and entrepreneurship could give you just that.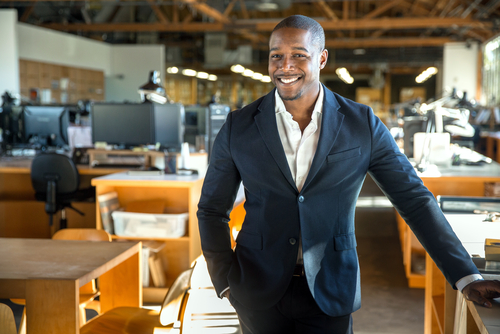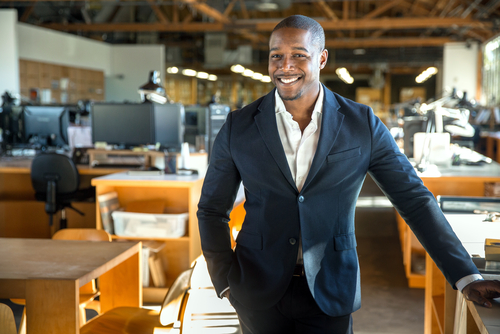 An entrepreneur is, "one who organizes, manages, and assumes the risks of a business or enterprise" (Merriam -Webster Dictionary, 2020). Entrepreneurs are the business professionals who see a need for a product or service in their community and then look to build a business that fills that void while creating revenue. Entrepreneurs are important because it is their innovation and quest for business development that helps drive the job market. This group of professionals seek to create jobs, encourage new research, and find creative ways to improve existing businesses. (Freedman, 2020) According to research conducted by John Haltiwanger, an economist at the University of Maryland, "Even though new businesses inevitably start small, they are a critical engine of job creation. Startups have historically accounted for around one-fifth of job creation…" (Guilford & Scott, 2020l).
Right now, job security is uncertain. Since the onset of the pandemic, the job market has been suffering. According to USA Today," Employers slashed 22 million jobs in March and April, sending the unemployment rate rocketing to 14.7%, the highest rate since the Great Depression" (USAToday, 2020). Not only have jobs been lost, but many businesses have had to close their doors for good. Between February and June of 2020, around 1.2 businesses had to shut down. (Hwang, 2020). Although jobs are steadily being replaced, there are still about 10 million fewer jobs than there was before the start of the pandemic. (USAToday, 2020) The outlook may be bleak, but it also opens the door to new possibilities for those willing to take them and many people are willing. Research indicates that there have been around, ".. 3.2 million applications for employer identification numbers (EIN) this year" (McDonald, 2020). This means that there are people out there willing to take risks and those risks demonstrate hope for a brighter future.
In addition to taking risks, especially in times like these, entrepreneurs have to have certain skills that will help them along their road to success, First, entrepreneurs need to have an idea. They need to have a creative and interesting vision that they are serious about bringing to life. Then, they need to be motivated. They must understand what and who they are doing it for. They must also display perseverance. Failure is inevitable, but successful entrepreneurs won't quit, they will find another solution. Other qualities of successful entrepreneurs include originality, leadership, curiosity, optimism, confidence, and passion. However, entrepreneurs do not need to possess just the qualities, they need to have the skills. Research, organization, marketing, time and money management are all useful skills to have when trying to start a business.
The hardest thing to do is get started. You may be someone who has always had a business plan, but you just did not know how to bring it to fruition. Maybe, the woes of the pandemic sparked a fire in you and now you envision a way to help bring positive change to the world. Start planning your entrepreneurship career with a class. Phoenix TS offers an Entrepreneurship training and a Business Acumen training. These courses will help you build the skills and qualities needed to get the new start that you have been looking for.
Visit the links below or call, 301-258-8200 to sign up for your course today.
Business Acumen training course: https://phoenixts.com/training-courses/business-acumen/
Entrepreneurship training course: https://phoenixts.com/training-courses/entrepreneurship/
subscribe by email
Stay Ahead
Related Posts
February 17, 2021

September 14, 2020