< BLOG
Training and Certification
Train, Test and Certify From Home!
May 22, 2020
Alex Walters
The Covid-19 outbreak has left many people uncertain. Although some locations are beginning to lift a few of the social distancing restrictions, most public institutions remain under stay – at – home orders. To help regain a sense of normalcy, a lot of business has been moved online. In particular, the IT industry has seen many top associations encourage continuing education by offering the ability to test for their certification exams online. If you are in the IT field, you can use this time to earn a certification from the comfort and safety of your home.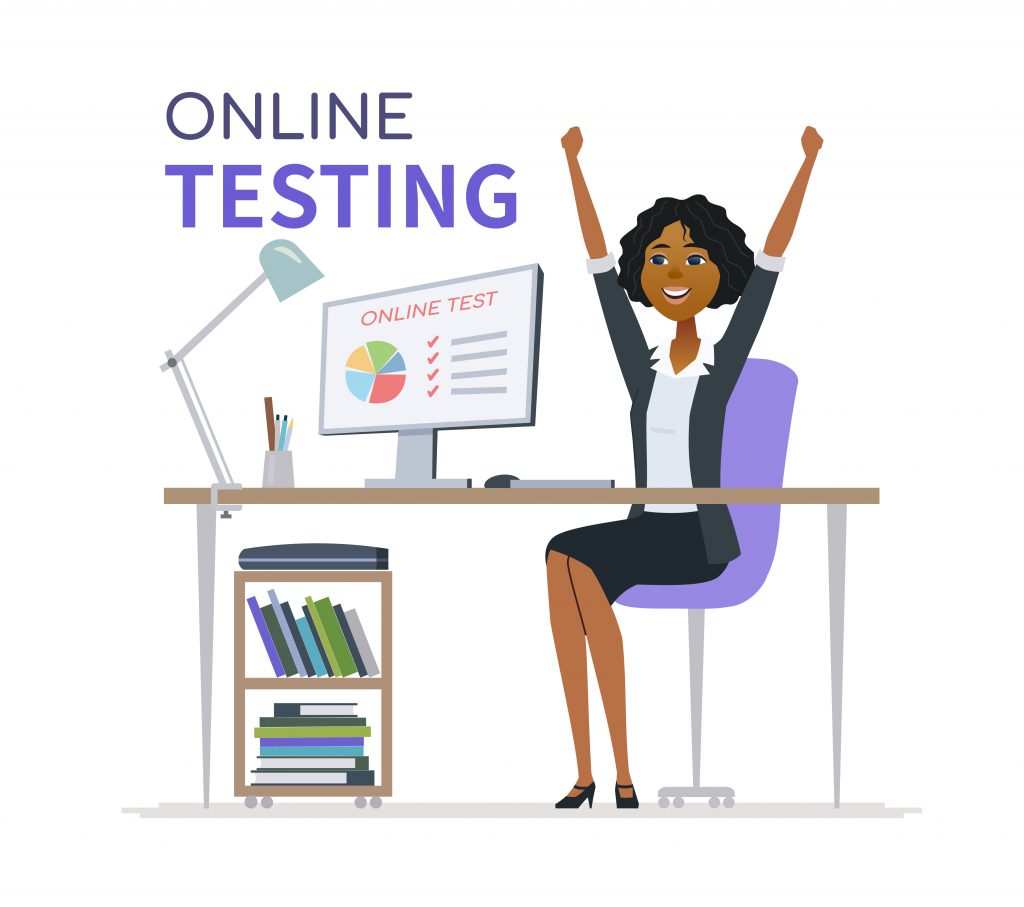 Which certifications exams are now available for online testing?
How do I take a CompTIA certification exam online?
All you need is a private area in your home, a reliable device that meets the system requirements and has a webcam, a strong, consistent internet connection, and an exam voucher! Call Phoenix TS to get more information and purchase your voucher. In fact, we can even direct you to a link to test your system for the exam.
Not quite ready to test. Enroll in one of Phoenix TS's virtual CompTIA Exam Prep courses! Call today for more information.
What is the process for taking an EC-Council certification exam online?
You must schedule your proctored exam through the ECC Exam Center. Then you can take the exam from any location. All you need is a computer with reliable internet connectivity, a microphone, and a webcam.
Prepare for your exams at Phoenix TS with these online courses:
Can I take a PMI certification exam online?
PMI has also introduced online exams for PMP, PMI-ACP, and CAPM. They boast that with 24/7 testing options, you can now take the exam day or night. PMI requires a computer with a webcam, a reliable internet connection, and a quiet space to spend a few hours testing. As with testing center exams, candidates must first apply and make a payment before scheduling the exam.
The requirements for taking PMI exams remain the same. That means that you'll need the required number of hours of project management education. Phoenix TS offers the following PMI Exam Prep courses virtually:
Call 240.667.7757 for information about enrollment!
How do I take an ITIL certification exam online?
You can take your these ITIL exams on your home computer through PeopleCert Online: ITIL Foundation, ITIL Continual Service Improvement (CSI), ITIL Service Strategy (SS), and ITIL Service Transition (ST). All you need is a computer, webcam, and reliable internet connection. Schedule and pay for your exam through People Cert Online proctoring.
Phoenix TS offers virtual courses that will prepare you for each of the offered online exams:
What is the process for taking an AWS certification exam online?
To take the online exam, you must be able to communicate with the proctor in English. You must also ensure that your computer will support the exam. Run the system requirements found at: https://home.pearsonvue.com/aws/onvue. The system test must be run on the same computer and in the same location where you will be taking the test. Make sure that you are in a quiet and private place. Once you start the exam, you can not leave your computer. You must stay to finish the exam.
To register for an AWS exam online, visit aws.training and login to your account. Click the certification tab in the top navigation. Then follow the prompts to find the exam you want to take. Schedule your exam with Pearson Vue. You will complete registration through the test delivery page. Choose the 'At my home or office" option. You will receive certification credentials after you sit for the proctored exam and receive a passing score.
If you're looking to prepare for the exam, Phoenix TS offers the following virtual classes:
What CertiPort certifications can I test for online?
To complete a CertiPort examination, all you will need is a computer with reliable internet connection. To register for and schedule an exam, visit Certiport.com/EFH. Here, you will use your Certiport login/username to access the exam. Before, taking the exam review the user training found on the page. This training will demonstrate the technical requirements needed to run the exam on your computer and explain exam delivery options and directions.
Phoenix TS has courses to help you prepare. Visit phoenixts.com or call 240.667.7757 to schedule a training.
References:
Amazon Web Services (AWS) – Cloud Computing Services, ©2020, Amazon Web Services, Inc., aws.amazon.com
CompTIA, CompTIA, Inc. comptia.org/home.
CERTIPORT, ©2020 Certiport, a business of NCS Pearson, Inc., certiport.perasonvue.com
EC – Council, ©2020 EC- Council, https://www.eccouncil.org/
PeopleCert, ©2020 PeopleCert, www.peoplecert.org/.
PMI: Project Management Institute, ©2020 Project Management Institute Inc., pmi.org
subscribe by email
Stay Ahead
Related Posts