Course Overview
Project Management Essentials for the Non-Project Managers Course Description:
Students will learn basic project management techniques like time management and controlling costs. This course also covers more advanced topics like project features and attributes, budget and estimates, the project management process and the responsibilities of a project manager.
Classroom exercises include defining scope, developing a project charter, creating a work breakdown structure, identifying time management components, developing a schedule, utilizing analysis techniques and resource allocation.
This course is for non-project managers in need of solid foundation in project management techniques and those who may just want to sharpen their skills. Administrative and support personnel assigned to work or manage project teams would also benefit from this training course.
Schedule
Currently, there are no public classes scheduled. Please contact a Phoenix TS Training Consultant to discuss hosting a private class at 240-667-7757.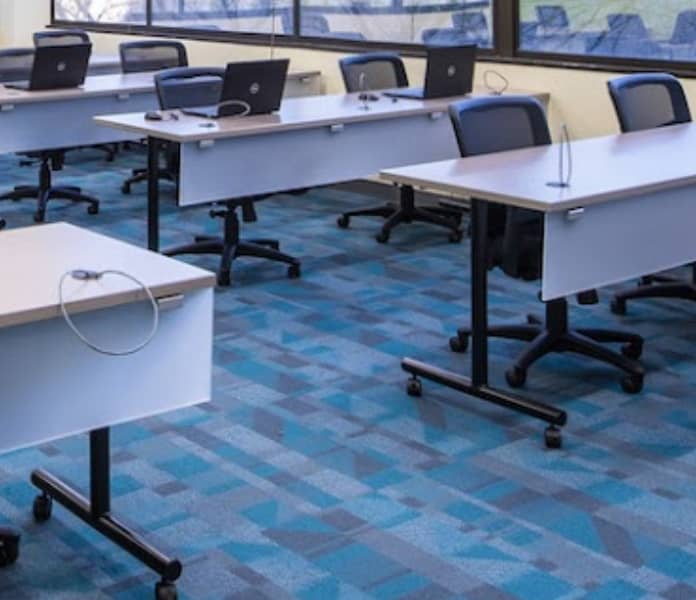 Not seeing a good fit?
Let us know. Our team of instructional designers, curriculum developers, and subject matter experts can create a custom course for you.
Course Outline

Module 1: Introduction
Module 2: Projects
What is a project?
Project Triangle
Project Participants
Project Phases
Project Size
Project Failure
Required Projects Disciplines
Project Disciplines
Typical Projects You Deal With
Module 3: Functional Roles
Project Manager
Subject Matter Experts
Change Manager
Functional Roles and the Project Team
Task Mapping
Module 4: The Project Plan
Planning Phase Functional Roles
Rolling Wave Planning
Project Plan
Project Benefit
Project Objectives
Deliverables
Project Approach
Stakeholders
Milestone Schedule
Required Resources
Project Baseline
Objectives
Project Plan Worksheet
Project Description
Project Benefits
Objectives
Deliverables
Approach
Sponsor and Stakeholders
Module 5: Task Identification
Module 6: Estimating
Estimating Accuracy
Duration and Cost
Approaches for Estimating
WAG
Module 7: Sequencing and Scheduling
Sequencing and Scheduling
Network Diagram
Task Dependencies
Lead and Lag Time
Milestones
Establishing a Network Diagram
Critical Path
Apply the Calendar
Gantt Chart
Module 8: Negotiating
Negotiating
Common Deficiencies and Problems with Negotiatin
The 8 Step Model
Module 9: Interviewing
Specifying Phase Functional Roles
The Facts
Interviewing the Stakeholder
Interview Structure
Questioning and Listening Techniques
Listening for Requirements
Module 10: Requirements
Requirements
Identifying Requirements
Writing Requirements
Requirements Organization
Requirements Approval
Module 11: Project Dynamics
Building Phase Functional Roles
Weekly Project Meeting
Issue Tracking
Project Sway
Rescheduling
Status Reporting
Triangle Flexibility
Steering the Project
Module 12: Design, Develop, and Verify
Module 13: Change Resistance and Acceptance
All Projects Bring About Change
Resistance
Characterize the Changes on Your Last Projects
Stages of Change
Change Strategies
Plan the Change
Strategy Development
Module 14: Product Adoption and Project Closure
Implementation Phase Functional Roles
Project Adoption
Project Closure
Module 15: Summary and Conclusion
Projects
Project Phases
Functional Roles and the Project Team
Project Activities
Project Tools
You and Your Future Projects
Project Management Essentials for Non-Project Managers Resources