BONUS! Cyber Phoenix Subscription Included: All Phoenix TS students receive complimentary ninety (90) day access to the Cyber Phoenix learning platform, which hosts hundreds of expert asynchronous training courses in Cybersecurity, IT, Soft Skills, and Management and more!
Course Overview
This training is designed to provide project managers and business analysts with the terms and concepts of requirements management. Additionally, this course will equip beginners with a requirements gathering toolkit that they can begin implementing immediately following the course.
3 Day Instructor-led Course
Convenient on-site training and centrally located classrooms in Columbia, MD and Tysons Corner, VA
Schedule
Requirements Management for Project Managers
12/13/23 - 12/15/23
(3 days)
8:30AM - 4:30PM
Columbia, MD
Guaranteed to run
$1,395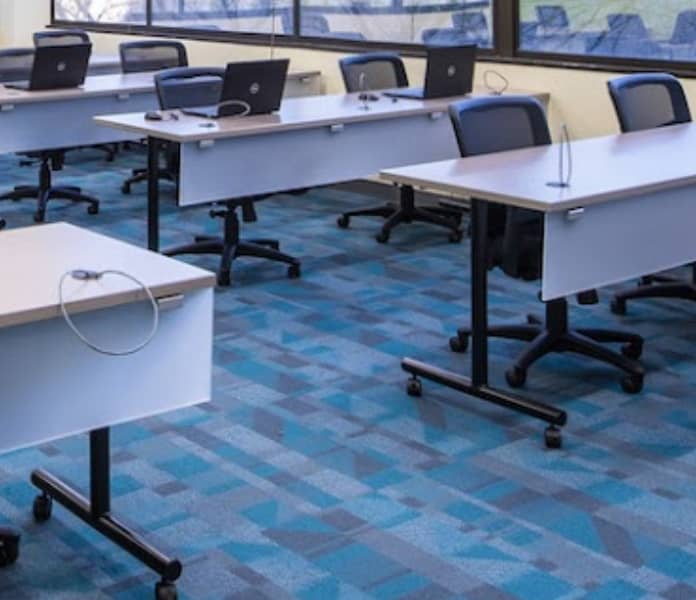 Not seeing a good fit?
Let us know. Our team of instructional designers, curriculum developers, and subject matter experts can create a custom course for you.
Course Outline
Module 1: Business Analysis Defined
Lesson 1: What is Business Analysis?
Business Analysis Definition

What Does Business Analysis Entail?

Strategic, Tactical and Operational Business Analysis
Lesson 2: What are requirements?
Requirements Defined

Business Requirements

Stakeholder Requirements

Solution Requirements

Transition Requirements
Lesson 3: Business Analysis Techniques
An Introduction to Business Analysis Techniques

What Tools are Used?

What Techniques are Used?
Lesson 4: Business Analysis and SDM/SDLC
What are SDM and SDLC?

What Flavors of SDM Do Organizations Use?

The Beginning of Structure

The Incremental Philosophy

An "Agile" Revolution

Business Analysis in Waterfall SDM

THE BA Role in Iterative SDM

Agile Projects and Business Analysis
Lesson 5: Business Analysis and the Future
Existing Situation Analysis

Enhancing Business Analysis Skills

Core Business Analysis Competencies from Profession to Core Skillset
 Module 2: Requirements Elicitation
Lesson 1: Managing Requirements Elicitation with a Question File
A Question File Quantifies Uncertainty

Discovering What You Do Not Know

Minimal Layout of the Question File

Using a Question File to Combat Analysis Paralysis
Lesson 2: Identifying Stakeholders for Requirements Discovery
Missing Stakeholder Means Missing Requirements

Identifying Stakeholders on an Org Chart

Creating and Maintaining a Stakeholder List
Lesson 3: Problem Analysis Initiates Requirements
Collect Problems from ALL Stakeholders

 

A Well-Structured Problem List

A Simple Problem Analysis Technique

Will the Real Problem Please Stand Out
Lesson 4: Requirements Brainstorming
To Brainstorm or Not to Brainstorm

Preparing the Session and the Participants

Maintaining Momentum from Start to Finish

Post-Session Steps and Lessons Learned
Lesson 5: Ten Quick Questions Guide Requirements Discovery
Introduction to the Quick Ten

Discovering Functional Requirements

Getting Non-Functional Requirements

Capturing Constraints Using the Quick Ten

 
Module 3: Requirements Interviews and Workshops
Lesson 1: Best Practices for Requirements Interviews
Introduction to Requirements Interviews

What is "Requirements Elicitation" and Who Needs It?

Proper Preparation Prevents Poor Performance

Starting a Requirements Interview on the Right Foot

Performing under Pressure

Make Sure You Can Talk the Talk

Maintain Control throughout the Requirement Interview

Closing the Requirements Interview in Style
Lesson 2: Characteristics of an Effective Requirement Interviewer
Three Traits that Give You a Head Start

Maintaining Momentum During the Requirements Interview

Using Active and Informational Listening to Hear Requirements Impediments to Effective Listening

Overcoming the Impediments
Lesson 3: Helping Stakeholders Discover Requirements
What Are the Five Elicitation Approaches and Which is the Simplest for Starters

Informal Requirements Interviews

Formal, Face-to-Face Requirements Interviews

Requirements Elicitation Using Email

Teleconferencing for Requirements Gathering Workshops
Lesson 4: How to Run a Requirements Gathering Workshop
P

lanning and Preparing for a Productive Requirements Gathering Workshop

How to Perform During the Workshop

Polishing and Publishing the Workshop Results

The Business Case for Requirements Workshops
 Module 4: Writing Requirements
Lesson 1: Setting the Stage for Writing Effective Requirements
Why Do You Need Better Requirements?

Managing Uncertainty

THE Question File

Exercise: The Subjectivity of Language

The "Real" Problem with Requirements
Lesson 2: Capturing Requirements
Follow the KISS concept

A Complete Sentence Forces a Complete Thought

Exercise: Simple, Complete, and Well-Structured

Define the Business Need

Exercise: Avoiding the Elusive "How"
Lesson 3: Requirements and the Project Scope
Keeping Your Requirements in Scope

Exercise: Relevant Requirement Components

Combat Scope Creep from the Start

Exercise: Testing the Scope Boundaries

Recap of Rules One through Three

Exercise: Applying the First Three Rules
Lesson 4: Finding and Fixing Ambiguous Requirements
Who Needs to Understand Your Requirements?

Roadblocks to Effective Requirements

Desk-Checking Uncovers Ambiguity

Exercise: Finding Ambiguity with the SME

Use Peer Reviews to Increase Understandability

Exercise: Requirements Interpretations

Combating the Major Cause of Project Failure

Exercise: Revising Requirements to Reduce Ambiguity
Lesson 5: Best Practices for Improving Understandability
Use Acronyms and Corporate Standards

Exercise: Using Revisions to Reduce Ambiguity

Add Context to Eliminate Ambiguity

Exercise: Appropriate Context Reduces Ambiguity

Write to the Readability Level of Your Audience

Exercise: Using Readability Indices

Recap Rule Four

Exercise: Rule Four Applied
Module 5: Functional and Non-Functional Requirements
Lesson 1: Setting the Stage for Requirements Decomposition
Lesson 2: Discovering Functional and Informational Requirements
Capturing Functional Requirements

Exercise: Decomposing Requirements to Functions

Documenting Functions

Capturing Informational Requirements

 

Exercise: Discovering Informational Components

 

Attributes of Informational Requirements

Exercise: Assessing Precision and Currency
Lesson 3: Capturing Non-Functional Solution Requirements
Performance Requirements

Exercise: Measurable Qualities

Common Performance Measures

Identifying Performance-Related Functions

Exercise: Discovering Performance-based Functions

Business Rules and External Factors

Discovering Constraining Requirements
Lesson 4: Conclusion
Requirements Management Ideas

Process and Rule Review

Exercise: Final Exam
Requirements Management for Project Managers Resources
BONUS! Cyber Phoenix Subscription Included: All Phoenix TS students receive complimentary ninety (90) day access to the Cyber Phoenix learning platform, which hosts hundreds of expert asynchronous training courses in Cybersecurity, IT, Soft Skills, and Management and more!
Phoenix TS is registered with the National Association of State Boards of Accountancy (NASBA) as a sponsor of continuing professional education on the National Registry of CPE Sponsors. State boards of accountancy have final authority on the acceptance of individual courses for CPE credit. Complaints re-garding registered sponsors may be submitted to the National Registry of CPE Sponsors through its web site: www.nasbaregistry.org