Course Overview
Introduction to Project Management Course Description:
This three day project management training course focuses on recognized best practices in project management. Attendees will learn how to initiate a project, accurately estimate project work, create a detailed project schedule, plan project costs, manage procurements, plan for project risks, quality and compliance, manage a project team and stakeholders, manage change, monitor scope and successfully perform project closure.
Schedule
Currently, there are no public classes scheduled. Please contact a Phoenix TS Training Consultant to discuss hosting a private class at 240-667-7757.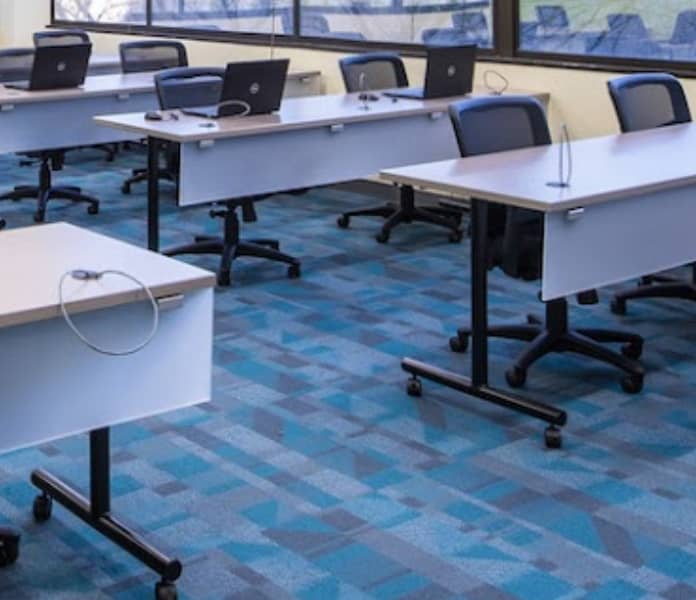 Not seeing a good fit?
Let us know. Our team of instructional designers, curriculum developers, and subject matter experts can create a custom course for you.
Course Outline
Introduction to Project Management Course Outline:
Topic 1: Intro to Project Management
Lesson 1A: The Basics of Project Management
Lesson 1B: Factors that Influence a Project
Topic 2: Officially Launching a Project
Lesson 2A: Choosing the Right Project for your Organization
Lesson 2B: Project Stakeholders Identification and Expectations Management
Lesson 2C: Identifying the Scope of a Project
Lesson 2D: Preparing a Statement of Work (SOW)
Lesson 2E: Authorizing a Project
Topic 3: Project Work Estimation
Lesson 3A: Top-Down Estimation for Project Effort and Resources
Lesson 3B: Bottom-Up Estimation for Project Effort and Resources
Lesson 3C: Mitigating Risks in Project Estimates
Topic 4: Putting Together a Project Schedule
Lesson 4A: Illustrating the Flow of a Project
Lesson 4B: Identifying Resources for Project Activities
Lesson 4C: Scheduling Project Work
Topic 5: Planning Project Costs
Lesson 5A: Estimating Project Costs
Lesson 5B: Establishing a Baseline for Costs
Lesson 5C: Reconciling Funding and Costs
Topic 6: Risk Management
Lesson 6A: Creating a Plan for Risk Management
Lesson 6B: Identifying Causes of Risks
Lesson 6C: Analyzing Risks
Lesson 6D: Risk Response Plan Development
Topic 7: Quality and Compliance Planning
Lesson 7A: Delivering the Desired Results of a Project
Lesson 7B: Verifying Compliance Requirements
Topic 8: Human Resources Management
Lesson 8A: Planning a Project Team
Lesson 8B: Forming a Project Team
Lesson 8C: Team Building
Lesson 8D: Managing your Team
Topic 9: Project Procurement Management
Lesson 9A: Planning Project Procurements
Lesson 9B: Obtaining Responses from Vendors
Lesson 9C: Identifying the Right Vendor
Lesson 9D: Managing Procurements and Vendors
Topic 10: Change Management during Project Execution
Lesson 10A: Prepping for Project Execution
Lesson 10B: Effectively Managing Changes
Lesson 10C: Monitoring Scope
Topic 11: Project Cost and Schedule
Lesson 11A: Monitoring and Controlling a Project Schedule
Lesson 11B: Optimization of the Project Schedule
Lesson 11C: Monitoring and Controlling Costs
Topic 12: Monitoring Quality and Risk
Lesson 12A: Monitoring and Controlling Risk
Lesson 12B: Putting a Quality Plan into Action
Lesson 12C: Controlling Project Quality
Topic 13: Reporting and Communication
Lesson 13A: Effectively Communicating during a Project
Lesson 13B: Distribution of Project Information
Lesson 13C: Managing Stakeholders
Lesson 13D: Reporting on Performance
Topic 14: Closing a Project
Lesson 14A: Handing Off a Project
Lesson 14B: Closure of Project Procurements
Lesson 14C: Project Wrap Up
Project Management Principles Resources