Course Overview
This three-day course teaches students the skills for deploying and managing a VMware Cloud™ on AWS infrastructure. Through a mix of lecture and labs, students will deploy and manage the VMware Cloud on AWS and VMware vSphere® features that build a foundation for a hybrid infrastructure. This course is also beneficial to anyone planning to migrate, build, or hybridize with VMware Cloud on AWS. By the conclusion of this training, students will be able to:
Deploy a VMware Cloud on AWS SDDC and Virtual Machines (VMs)
Configure internal, external, and inter-SDDC networking
Describe and configure storage integrations and solutions for VMware Cloud on AWS
Configure a connection between an on-premises vSphere SDDC and a VMware Cloud on AWS SDDC
Configure the scale-up and scale-down of a VMware Cloud on AWS SDDC
Migrate virtual machines between on-premises vSphere and VMware Cloud on AWS SDDCs
Describe additional services that add value to a VMware Cloud on AWS SDDC
Describe maintenance issues, troubleshooting scenarios, and support resources for a VMware Cloud on AWS
SDDC.
Schedule
Currently, there are no public classes scheduled. Please contact a Phoenix TS Training Consultant to discuss hosting a private class at 240-667-7757.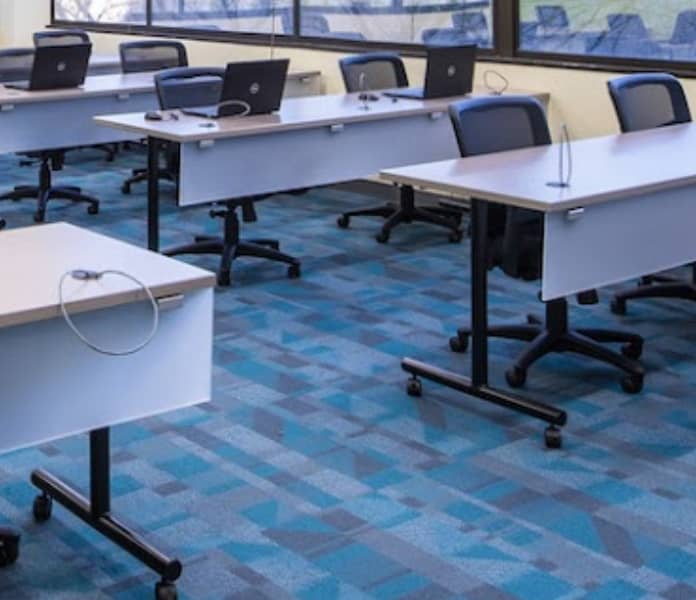 Not seeing a good fit?
Let us know. Our team of instructional designers, curriculum developers, and subject matter experts can create a custom course for you.
Course Outline
Module 1: Course Introduction
Introductions and course logistics
Course objectives
Identify additional resources for after this course
Identify other VMware Education Offerings
Module 2: Introduction to VMware Cloud on AWS
Why choose VMware Cloud on AWS
Overview of VMware Cloud on AWS
Billing and pricing
Module 3: Managing the SDDC and Creating Virtual Machines
Creating and managing users in VMware Cloud on AWS
Deploying and accessing SDDCs
Creating Virtual Machines
Module 4: Networking in VMware Cloud on AWS
Overview of VMware Cloud on AWS networking
Networking design of VMware Cloud on AWS
Networking operations
Inter-SDDC networking
Module 5: Storage on VMware Cloud on AWS
VMware vSAN in VMware Cloud on AWS
Stretched clusters
External storage integrations and solutions
Module 6: Working with On-Premises vSphere
Hybrid linked mode
Hybrid Cloud Extension
Migrating Virtual Machines
vSphere permissions
Module 7: Scaling the SDDC and Managing Hosts
Sizing the SDDC
Cluster management
Adding and removing hosts
Host remediation
Module 8: Resource Management and Availability
VMware vSphere Distributed Resource SchedulerTM and Elastic DRS for VMware Cloud on AWS
vSphere HA
Module 9: Using Other VMware Products with the SDDC
Site Recovery Add-On Service
VMware Horizon
VMware vRealize Suite
VMware Log Intelligence
Using APIs with VMware Cloud on AWS
 Module 10: Maintaining and Troubleshooting VMware Cloud on AWS
Best practice maintenance
Support and staying up to date.
Common troubleshooting steps
Next steps to use VMware Cloud on AWS