Course Overview
Every worker has traits that when applied with purpose allow them to emerge as a leader. The objective of this program is to help non-supervisory employees recognize their personality styles, and then guide them to apply their strengths to the tenets of leadership roles. Participants in this program learn about their personality and behavioral style through a series of DiSC assessments. Each participant's understanding of his or her DiSC profile will inform classroom lessons on leadership principles.   At the conclusion of this training program, participants will be able to do the following:
Understand their DiSC Workplace assessment profile
Identify and understand the essential roles of a leader.
Identify their leadership style.
Identify leadership critical success factors.
Identify the types of teams.
Implement the TORI team building model.
Identify the five stages of team development.
Identify their team player type.
Develop a team action plan.
Identify the responsibilities of a supervisor.
Discern between orders, requests, and suggestions.
Efficiently manage challenging situations.
Recognize the importance of preparing for negotiation.
Identify different negotiation styles.
Schedule
Leadership Management Training for Non Supervisors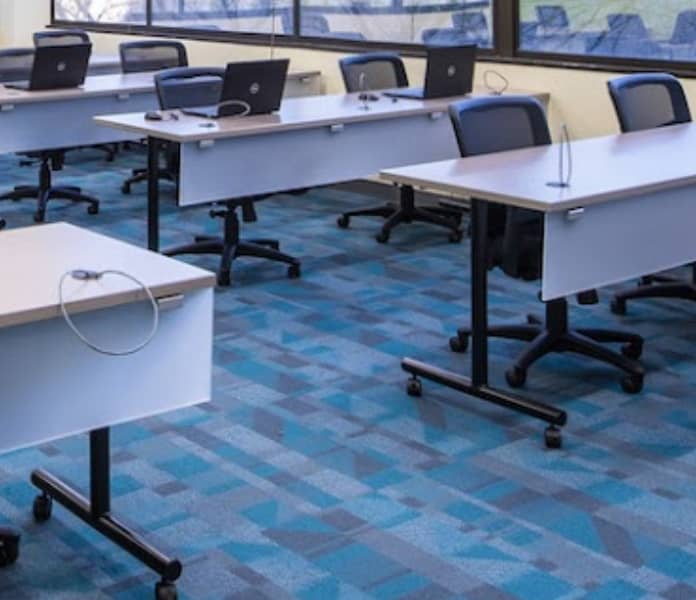 Not seeing a good fit?
Let us know. Our team of instructional designers, curriculum developers, and subject matter experts can create a custom course for you.
Course Outline
Module 
1
: Understanding Leadership
About Leadership

 

Understanding Your Comfort Zone

 

Managing Performance

 

Servant Leadership

 

Onboarding and Orientation

 
Module 
2
: Five Practices
Practices One

: 

Challenge the Process

 

Practice Two: Inspire a Shared Vision

 

Practice Three: Enable Others to Act

 

Image Identification

 

Practices Four

: 

Model the Way

 

Practice Five: Encourage the Heart

 

Practices in Practice

 
Module 
3
: Building Trust
The Cycle of Trust and Performance

 

Trust Exercise

 
Module 
4
: Managing Change
About Change

 

Individual Exercise

 

Debrief

 

Key Factors in Successful Change

 
Module 
5
: The Four Room Apartment
Module 
6
: Time Management Tips and Tricks
Getting Things in Order

 

Mastering Email

 

Time Management Tips

 
Module 
7
: Managers vs. Leaders
Module 
8
: Types of Thinking
Directional Thinking

 

Consequential Thinking

 

Ethics 101

 
Module 
9
: Influence Strategies
Module 1
0
: Managing Relationships
The Relationship Cycle

 

Coaching Through Conflict

 

Validating Personal Conflict Strategies

 

Preparing for Conflict 

 

Managing Stress

 
Module 1
1
: A Simple 
Problem-Solving
 Process
Systematic Problem Solving

 

Personal Problems

 
Module 1
2
: Strategic Planning
SWOT Analysis

 

Individual Analysis

 
Module 
13
: Doing Delegation Right
What is Delegation?

 

Group Definitions

 

Levels of Delegation

 

Delegation Role Plays

 
Module 
14
: Criteria for Useful Feedback
Introduction Exercise

 

Giving Constructive Feedback

 
Module 
15
: Feedback Techniques 
Module 
16
: Mastering Your Body Language
Module 
17
: Meeting Management
Preparing for Meetings

 

Managing Meetings

 

Presentation Tips