Course Overview
This 3-day, instructor-led course is designed to help students through the problem-solving process to make the best decisions for their organizations. This training teaches students how to:
Define decisions
Apply appropriate decision frames
Avoid overconfidence
Deal with uncertainty
Develop numerous high-quality options
Evaluate and select a final option
Review and learn from experience
Identify optimal decision outcomes
Identify and manage linked decisions
Schedule
Currently, there are no public classes scheduled. Please contact a Phoenix TS Training Consultant to discuss hosting a private class at 240-667-7757.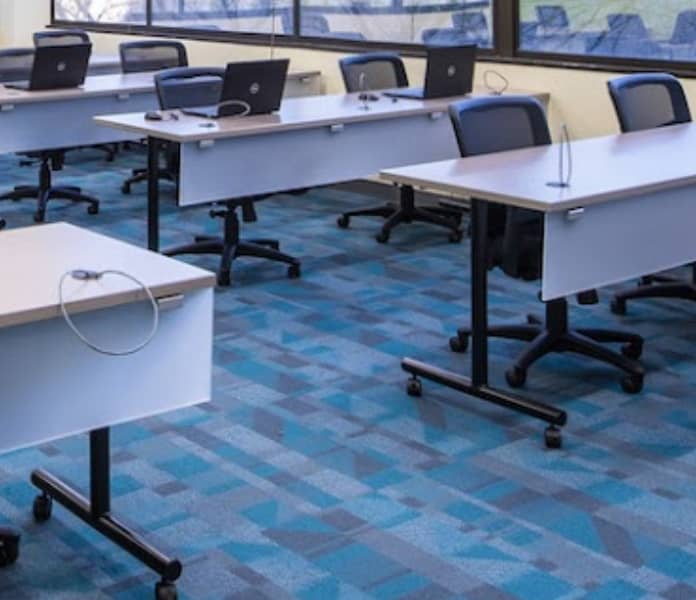 Not seeing a good fit?
Let us know. Our team of instructional designers, curriculum developers, and subject matter experts can create a custom course for you.
Course Objectives
Applying problem solving steps and tools
Analyze information to clearly describe problems
Identify appropriated solutions
Think creatively and be a contributing member of a problem-solving team
Select the best approach for making decisions
Create a plan for implementing, evaluating, and following up on decisions
Avoid common decision-making mistakes
Course Outline
Part I – Decision Making
Getting Started
Problem Solving Method
What is a problem?
What is creative problem solving?
The steps in the creative problem solving process
Case study
Module review questions
Information Gathering
Understanding types of information
Identifying key questions
Methods of information gathering
Case study
Review questions
Problem Defintion
Defining the problem
Determining problem origination
Defining the present state and the desired state
Stating and restating the problem
Analyzing the problem
Writing the problem statement
Case study
Review questions
Preparing for Brainstorming
Identifying mental blocks
Removing mental blocks
Stimulating creativity
Case study
Review questions
Generating Solutions (I)
Brainstorming basics
Brain writing and mind mapping
Duncker diagrams
Case study
Review questions
Generating Solutions (II)
The Morphological Matrix
The six thinking hats
The Blink Method
Case study
Review questions
Analyzing Solutions
Developing criteria
Analyzing wants and needs
Using cost/benefit analysis
Case study
Review questions
Selecting a Solution
Doing a final analysis
Paired comparison analysis
Analyzing potential problems
Case study
Review questions
Planning Your Next Steps
Identifying tasks
Identifying resources
Implementing, evaluating, and adapting
Case study
Review questions
Recording Lessons Learned
Planning the follow-up meeting
Celebrating successes
Identifying improvements
Case study
Review questions
Wrapping Up
Part II – Critical Thinking
Getting Started
Components of Critical Thinking
Applying reason
Open mindedness
Analysis
Logic
Case study
Review questions
Non-Linear Thinking
Step out of your comfort zone
Don't jump to conclusions
Expect and initiate change
Adaptability
Case study
Review questions
Logical Thinking
Ask the right questions
Organize the data
Evaluate the information
Draw conclusions
Case study
Review questions
Critical Thinking (I)
Active listening
Curiosity
Self-discipline
Humility
Case study
Review qustions
Critical Thinking (II)
Seeing the big picture
Objectivity
Using your emotions
Being self-aware
Case study
Review questions
Evaluate the Information
Making assumptions
Identifying bias
Clarifying questions
SWOT analysis
Case study
Review questions
Benefits of Critical Thinking
Being more persuasive
Better communication
Improved problem solving
Increased emotional intelligence
Case study
Review questions
Changing Your Perspective
Limitations with your point of view
Considers other viewpoints
Influences on bias
Analyzing new information
Case study
Review questions
Problem Solving
Preparation or familiarization
Production
Judgement and evaluation
Case study
Review questions
Putting it all Together
Retaining new skills
Reflect and learn from mistakes
Asking the right questions
Practicing critical thinking
Case study
Review questions