Course Overview
Phoenix TS 2–day Certified Scrum Master training and certification boot camp in Washington, DC Metro, Tysons Corner, VA, Columbia, MD or Live Online is suitable for those practicing or looking to practice the art of the Scrum Master, but is highly valuable for anyone involved in Scrum (Managers, Team Members, Product Managers, etc.).
Beginning with the history of agile development and moving through the disciplines promoted by Scrum, this Scrum Master (CSM) training course will give you a comprehensive understanding of the Scrum methodology while specifically reviewing the behaviors expected of a Scrum Master.
Even projects that have solid, well–defined project plans encounter some degree of change and waste. Shifting market conditions, budget cuts, staff restructuring, or any number of influences will disrupt the best plan while contributing to customer dissatisfaction and staff discouragement. Moreover, projects that begin with changing or unclear requirements make it difficult to even establish project expectations. Scrum is the agile development process that allows teams to deliver usable software periodically throughout the life of the project, evolving with new requirements as the project proceeds.
What You'll Learn
The details on Scrum roles: Team Member, Product Owner, Scrum Master
How to gain an understanding of the foundational/critical concepts of Scrum with our Certified Scrum Trainer® instructional program
How to apply empirical thinking to your project work
How a teamand#;s productivity can be adjusted to account for its composition
How to appreciate the importance of organizational agreement on software readiness
Why the Scrum Master role can be the most satisfying as well as the most difficult job on a project
How conflict resolution plays a critical role in Scrum
How to work on a real-world Scrum project live in the classroom
How to practice and utilize the Scrum Framework
How to know when software is "Done" under Scrum
Schedule
All Class Times are Eastern Time Zone

CSM – Certified ScrumMaster Certification Training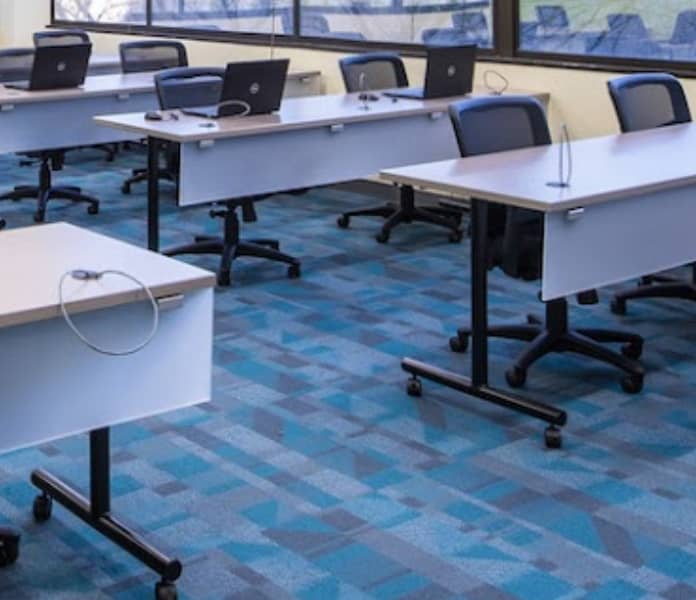 Not seeing a good fit?
Let us know. Our team of instructional designers, curriculum developers, and subject matter experts can create a custom course for you.
Duration
2 Days
Price   
$895
Benefits
Expand your career opportunities across all industry sectors adopting agile practices
Demonstrate your attainment of core Scrum knowledge
Learn the foundation of Scrum and the scope of the role
Engage with agile practitioners committed to continuous improvement
Who  Should Attend
This Scrum Master (CSM) certification program was developed for any professional who is currently involved in or will become involved in the running of Scrum projects.
Current Scrum Team Members not certified, including:
Business customer, user or partner
Product Owners
Team Members
Acting ScrumMasters who currently are not scrum certified  

Positions within organizations that are interested in moving to Scrum, including:
Project Manager
Project lead
Project sponsors
IT Manager/Directors
Business Analyst
Developers/Programmers
Prerequisites
There are no prerequisites for this course
Attendance and Virtual Camera Requirement
It is incumbent upon the trainer to verify that each participant meets the objectives for certification.  To ensure participation, trainers will require attendees in this class to turn on their cameras. Attendees not meeting this criteria or who miss a portion of the class may not meet certification requirements, and therefore, will be ineligible to take the exam.
2 Days    
Exam Information
The CSM exam certificate is included in the course fee
Certifying Test is issued directly from Scrum Alliance via email and taken online
After successfully completing the course, you will need to accept the License Agreement to take the 50 question CSM test that's available in 13 languages
To pass the test, correctly answer 37 out of the 50 questions within the 60-minute time limit
Attendees must pass a 50 question assessment with a minimum of 68% upon course completion before a certification is issued
Attendees that do not participate or step away for any period of time will not be eligible to take the test. Instructors will require attendees in this class to turn on their camera to ensure engagement and learning
Instructors
Angela Johnson, Anu Smalley, Bob Sarni, Bob Schatz, Christian Antoine, Jim Schiel, Mark Palmer
Scrum Alliance Training Partner

Customer Testimonials
"One of the best classes I've attended in years." – E. MacIntosh "I found in this training what I expected and what I was looking for. [The instructor] was a great motivator and excellent teacher." – A. Mascelloni
"Instructor was very dynamic, knowledgeable, friendly and provided real world good and bad examples. Most of the time only good examples are provided, however, learning is more well rounded hearing both." – L. Holton
"The materials were spot on to the topics. I actually ended up with a better understanding and that I was already applying some of the principles and never even realized it." – F. Mullis
"[The instructor] did a great job teaching the course. Using all of the activities that involved us students to learn and experience the different techniques really helped envision the goal of each roll in the scrum cycle. Was really satisfied with this course." – R. Nikolich
Course Outline
Part 1: Lean, Agile, and Scrum
Scrum Roles
Scrum Events and Artifact Transparency
Sprint and Increment
Sprint Planning
Daily Scrum
Sprint Review
Sprint Retrospective
Product Backlog
Sprint Backlog
Definition of "Done"

Part 2: Scrum Master Core Competencies

Part 3: Service to the Development Team
Scrum Master as Servant-Leader

Part 4: Service to the Product Owner Part 5: Service to the Organization
Impediment Removal
Coaching the Organization