Course Overview
This 4-day, instructor-led training course is ideal for current project managers and project team members. This training provides students with an understanding of:
IT Project Management skills
Roles and responsibilities
Context and process groups
Controlling costs
Managing scope
Effective time management
Integration management
Schedule
Currently, there are no public classes scheduled. Please contact a Phoenix TS Training Consultant to discuss hosting a private class at 240-667-7757.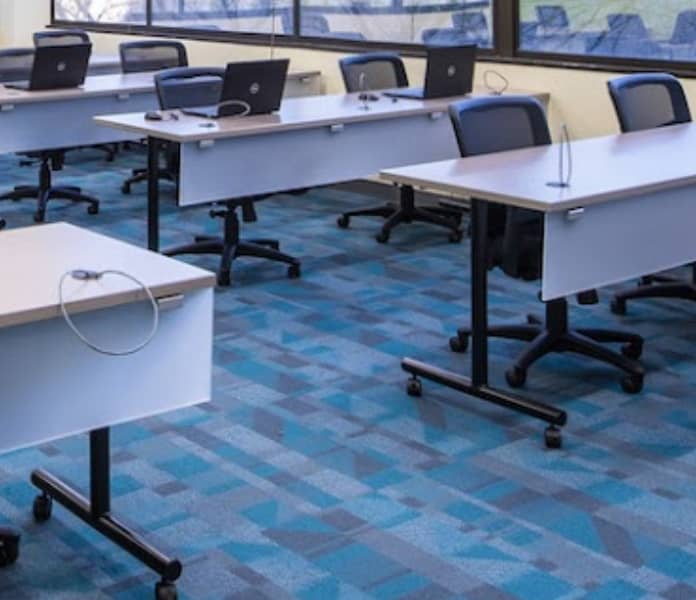 Not seeing a good fit?
Let us know. Our team of instructional designers, curriculum developers, and subject matter experts can create a custom course for you.
Course Objectives
Define and explain the importance of managing risks and managing knowledge
Learn the evolution of project management along with the key people and events
Identify the role of today's IT project manager
Identify the goals of IT project management: deliverables, standards, documentation
Name and define the stages and importance of the project lifecycle
Understand the purpose, objectives, activities, roles, inputs and outputs of the Project Planning Phase
Understand the purpose, objectives, activities, roles, inputs and outputs of the Analysis and Design Phases
Understand the purpose, objectives, activities, roles, inputs and outputs of the Construction Phase
Understand the purpose, objectives, activities, roles, inputs and outputs of the Test Planning and Preparation Phase
Understand the purpose, objectives, activities, roles, inputs and outputs of the Roll-out Planning and Implementation Phase
Learn various project management methodologies and the best implementation of each
Course Outline
Initiating the Project
Defining projects
Defining the Project Management Lifecycle
Gathering project information
Identifying project needs
Planning the Project
How to form a plan
Establishing project priority
Creating an approach
Introducing Agile methodologies
Working with Management
Defining the organizational structure
Presenting the project to management
Defining management's role
Inventing a project kickoff
Creating management alliances
Managing the Project Scope
Creating the project scope
Defining the work breakdown structure
Gaining stakeholder approval
Creating the Budget
Budget basics
Implementing bottom-up cost estimates
Using top-down estimating
Budget at completion
Zero-based budgeting
Determining project expenses
Tracking budgetary expenses
Building the Project Plan
Building the project plans
Management plan
Organizing a Project Team
Assessing internal skills
Creating a team
Serving as project coordinator
Working with a project stakeholder
Managing team issues
Using external resources
Managing a Team
Leading the team
Establishing the project authority
Mechanics of leading a team
Team meetings
Maintaining team leadership
Working toward project completion
Motivating the team
Implementing the Project Plan
Reviewing assignments with the project team
Focusing on the work
Hosting a project status meeting
Tracking progress
Tracking financial obligations
Revising the Project Plan
Defining the need for revision
Establishing change control
Implementing project changes
Holding issue management meetings
Delaying a project
Enforcing Quality
Defining quality
Quality of deliverables
Process quality
Quality management as a process
Ensuring quality throughout the project
Creating a strategy for quality
Completing the Project
Completing final tasks
Conducting project postmortem
Obtaining final sign-off
Application development acceptance agreement
Post-project audit
Creating the final report