Course Overview
This 1 day, instructor led course teaches that management at its means setting goals, lighting a path, and persuading others to follow. But the responsibility entails much more. Leaders must get their message out in a way that inspires, make the most of their limited time, and build roads to precious resources. They must negotiate alliances, improve their colleagues, and align the ambitions of the many with the needs of the organization. What makes for great management? Is it something to do with inward characteristics, such as confidence and focus? Is it more about outward presence, including charm and compassion? Or is it about the ability to create a vision and get others to commit to it? The answer is all of the above. By accepting the challenge to lead, you come to realize that the only limits are those you place on yourself. At the conclusion of this course, participants will be able to do the following: 
Define 

their

 role as a manager and identify how that role differs from other roles 

they

 have had.

 

Understand the management challenge and the new functions of management.

 
Discover how 

to

 prepare for and embrace the forces of change.

 

Identify ways to get 

themselves

 and 

their

 workspace organized and get a jump on the next crisis.

 

Identify 

their

 leadership profile and explore ways to use this knowledge to improve success as a manager.

 

Enhance 

their 

ability to communicate with others in meetings and through presentations.

 

Create an action plan for managing career success.

 
Schedule
Currently, there are no public classes scheduled. Please contact a Phoenix TS Training Consultant to discuss hosting a private class at 240-667-7757.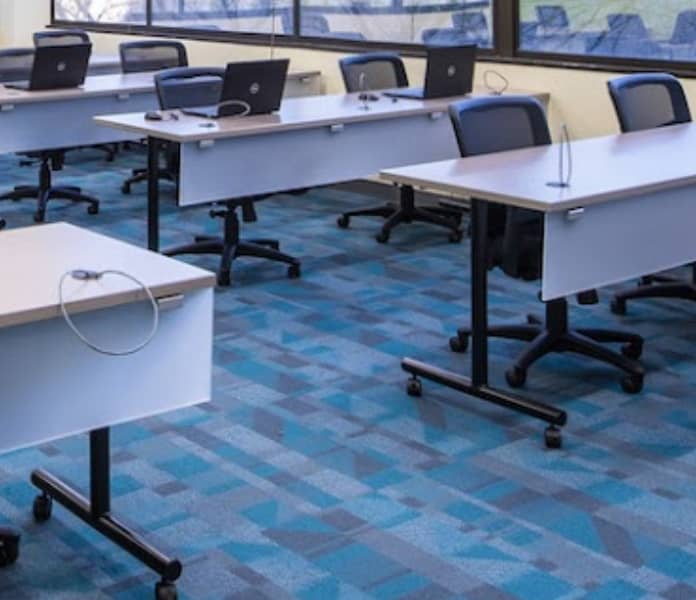 Not seeing a good fit?
Let us know. Our team of instructional designers, curriculum developers, and subject matter experts can create a custom course for you.
Course Outline
Module 1: Course Overview
Module 2: About the Learning Organization
What is a Learning Organization?

 
Are You a Lifelong Learner?

 
Module 3: Achieving Personal Mastery
What is Personal Mastery?

 

Your Personal Vision

 

Our Personal Vision and Our Values

 
Module 4: Analyzing Our Mental Models
Module 5: Achieving a Shared Vision
Module 6: Team Learning
Module 7: Systems Thinking
Module 8: Understanding Leadership
About Leadership

 

Understanding Your Comfort Zone

 

Managing Performance

 

Servant Leadership

 

Onboarding and Orientation

 
Module 9: Five Practices
Practices One, Two, and Three

 

Image Identification

 

Practices Four and Five

 

Practices in Practice

 
Module 10: Building Trust
The Cycle of Trust and Performance

 

Trust Exercise

 
Module 11: Managing Change
Individual Exercise

 

Key Factors in Successful Change

 
Module 12: The Four Room Apartment
Module 13: Time Management Tips and Tricks
Mastering Email

 

Time Management Tips

 
Module 14: Managers vs. Leaders
Module 15: Types of Thinking
Consequential Thinking

 

Ethics 101

 
Module 16: Influence Strategies
Module 17: Managing Relationships
Coaching Through Conflict

 

Validating Personal Conflict Strategies

 

Preparing for Conflict

 

Managing Stress

 
Module 18: A Simple Problem-Solving Process
Systematic Problem Solving

 

Personal Problems

 
Module 19: Strategic Planning
SWOT Analysis

 

Individual Analysis

 
Module 20: Doing Delegation Right
What is Delegation?

 

Group Definitions

 

Levels of Delegation

 
Module 21: Criteria for Useful Feedback
Giving Constructive Feedback

 
Module 22: Meeting Management
Preparing for Meetings

 

Managing Meetings

 

Presentation 

Tips

 
Module 23: Pumping up a Presentation
Module 24: Personal Development