Course Overview
Phoenix TS' instructor-led course is designed to teach managers to refine their interview skills and techniques within the Federal Workplace. This training will address: 
Finding the right person for the job
Ask the appropriate questions
Recognizing the cost of hiring the wrong person
Developing a job analysis and position profile
Schedule
Interviewing Techniques Training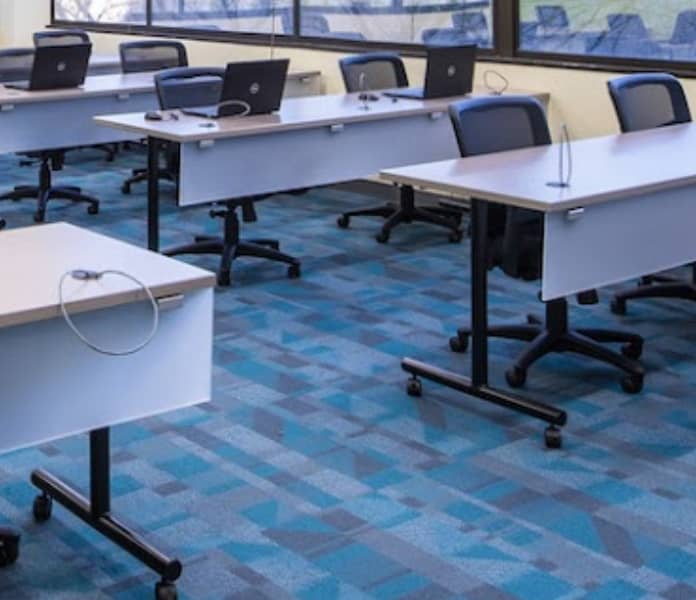 Not seeing a good fit?
Let us know. Our team of instructional designers, curriculum developers, and subject matter experts can create a custom course for you.
Course Objectives
Recognizing the costs incurred by an organization when a wrong hiring decision is made.
Developing a fair and consistent interviewing process for selecting employees.
Preparing better job advertisements and use a variety of markets.
Being able to develop a job analysis and position profile.
Using traditional, behavioral, achievement oriented, holistic, and situational (critical
incident) interview questions.
Effectively interviewing difficult applicants.
Understand the basic employment and human rights laws that can affect the hiring process.
Course Outline
[expandable_content]
Course Overview
Introductions
Agenda
Course Objectives
Personal Objectives
History of the Interviewing Process
History of the interviewing process
Stress interviewing
Structured interviewing
The Recruitment and Selection Process
The six stages of the hiring process
Factors in the Hiring Process
The three levels of factors in the hiring process
Cost Analysis
Analyze the cost of hiring an employee
Job Analysis and Position Profiles
Determining what you're hiring for
Performing a job analysis
Writing a position profile in this session
Determining the Skills You Need
Determine what technical and performance skills the candidate will need
Examine various ways of doing this
Finding Candidates
Examine the advantages and disadvantages of various advertising methods
Advertising Guidelines Five Key Points Ten Tests for Advertising
The ten tests of advertising
Apply them to job advertisements
Screening Resumes The Screening Process Developing a Guide
Resume screening guide
What that is
How to develop one
How to use it
Performance Assessments
Technical exercise
Performance exercise
Problems Recruiters Face
Common mistakes recruiters make and how to avoid them
Interviewing Barriers
Human mistakes that recruiters make
Non-Verbal Communication
Types of Questions
Open questions
Closed questions
Probes
Traditional vs. Behavioral Interviews Behavioral Interviewing Sample Questions
Behavioral interviewing
How it differs from traditional interviewing
Develop some sample behavioral questions
Other Types of Questions Achievement-Oriented and Holistic Questions Making Connections
Achievement oriented questions
Holistic questions
The Critical Incident Technique
Critical incident questions
Their valuable, how to develop them, and how to use them
Listening for Answers Listen Well Committing to Change
Listening for what the candidate does and does not say
Key listening skills
Difficult Applicants
Four difficult applicants
Ways to get the information you're looking for
Interview Preparation and Format
Things to do before, during, and after the interview
Other Interview Techniques
Five most common methods to keep an interview moving
Scoring Responses
How to use performance-based rating scales
Checking References
How to check references and use a reference guide
Human Rights
Key human rights issues that recruiters face
Skill Application
Developing an interview guide
Role-playing the interview