Course Overview
Our 5-day, instructor-led SVPN (Implementing Secure Solutions with Virtual Private Networks) v1.0 training and certification boot camp in Washington, DC Metro, Tysons Corner, VA, Columbia, MD or Live Online teaches you how to implement, configure, monitor, and support enterprise Virtual Private Network (VPN) solutions. Through a combination of lessons and hands-on experiences you will acquire the knowledge and skills to deploy and troubleshoot traditional Internet Protocol Security (IPsec), Dynamic Multipoint Virtual Private Network (DMVPN), FlexVPN, and remote access VPN to create secure and encrypted data, remote accessibility, and increased privacy. It will teach you to do the following:
Schedule
SVPN Certification Training
4/26/21 - 4/30/21
(5 days)
9:00AM - 5:00PM CDT
6/21/21 - 6/25/21
(5 days)
9:00AM - 5:00PM EDT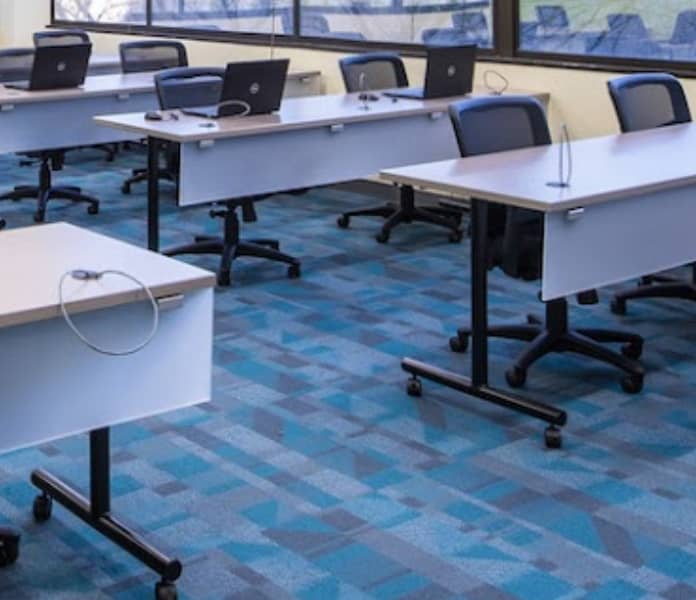 Not seeing a good fit?
Let us know. Our team of instructional designers, curriculum developers, and subject matter experts can create a custom course for you.
Course Outline
Lecture Content
Introducing VPN Technology Fundamentals
Implementing Site-to-Site VPN Solutions
Implementing Cisco Internetwork Operating System (Cisco IOS®) Site-to-Site FlexVPN Solutions
Implement Cisco IOS Group Encrypted Transport (GET) VPN Solutions
Implementing Cisco AnyConnect VPNs
Implementing Clientless VPNs
Lab Outline
Explore IPsec Technologies
Implement and Verify Cisco IOS Point-to-Point VPN
Implement and Verify Cisco Adaptive Security Appliance (ASA) Point-to-Point VPN
Implement and Verify Cisco IOS Virtual Tunnel Interface (VTI) VPN
Implement and Verify Dynamic Multipoint VPN (DMVPN) Troubleshoot DMVPN
Implement and Verify FlexVPN with Smart Defaults
Implement and Verify Point-to-Point FlexVPN
Implement and Verify Hub and Spoke FlexVPN
Implement and Verify Spoke-to-Spoke FlexVPN
Troubleshoot Cisco IOS FlexVPN
Implement and Verify AnyConnect Transport Layer Security (TLS) VPN on ASA
Implement and Verify Advanced Authentication, Authorization, and Accounting (AAA) on AnyConnect VPN
Implement and Verify Clientless VPN on ASA