Course Overview
Our 5- day, instructor-led SECOPS (Implementing Cisco Cybersecurity Operations) training and certification boot camp in Washington, DC Metro, Tysons Corner, VA, Columbia, MD or Live Online is intended to teach the introductory-level skills and knowledge required for success in a Security Operations Center (SOC) . It will teach you the fundamental skills required to begin a career working as an associate-level cybersecurity analyst in a security operations center.
This course will prepare you for the associate level 210-255® Certification exam.
Schedule
Currently, there are no public classes scheduled. Please contact a Phoenix TS Training Consultant to discuss hosting a private class at 240-667-7757.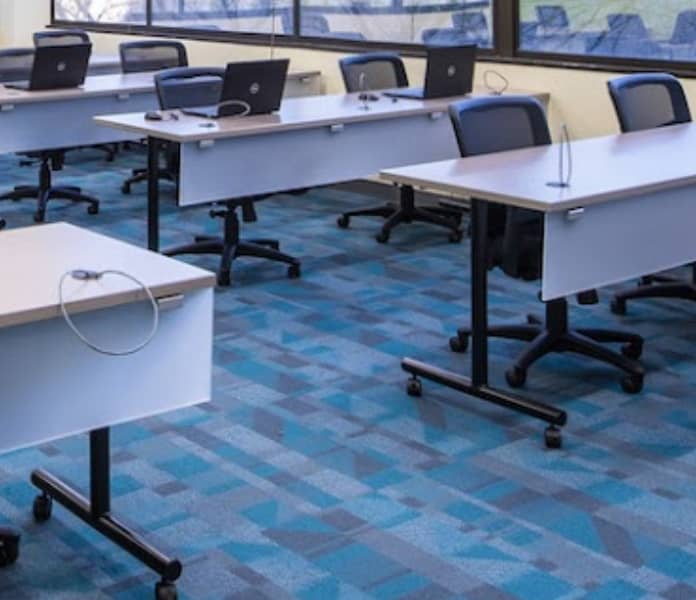 Not seeing a good fit?
Let us know. Our team of instructional designers, curriculum developers, and subject matter experts can create a custom course for you.
Course Outline
Module 1: SOC Overview
Lesson 1: Defining the Security Operations Center
Types of Security Operations Centers
SOC Analyst Tools
Data Analytics
Hybrid Installations: Automated Reports, Anomaly Alerts
Sufficient Staffing Necessary for an Effective Incident Response Team
Roles in a Security Operations Center
Develop Key Relationships with External Resources
Challenge
Lesson 2: Understanding NSM Tools and Data
Introduction
NSM Tools
NSM Data
Security Onion
Full Packet Capture
Session Data
Transaction Data
Alert Data
Other Data Types
Correlating NSM Data
Challenge
Lesson 3: Understanding Incident Analysis in a Threat-Centric SOC
Classic Kill Chain Model Overview
Kill Chain Phase 1: Reconnaissance
Kill Chain Phase 2: Weaponization
Kill Chain Phase 3: Delivery
Kill Chain Phase 4: Exploitation
Kill Chain Phase 5: Installation
Kill Chain Phase 6: Command-and-Control
Kill Chain Phase 7: Actions on Objectives
Applying the Kill Chain Model
Diamond Model Overview
Applying the Diamond Model
Exploit Kits
Challenge
Lesson 4: Identifying Resources for Hunting Cyber Threats
Cyber-Threat Hunting Concepts
Hunting Maturity Model
Cyber-Threat Hunting Cycle
Common Vulnerability Scoring System
CVSS v3.0 Scoring
CVSS v3.0 Example
Hot Threat Dashboard
Publicly Available Threat Awareness Resources
Other External Threat Intelligence Sources and Feeds Reference
Challenge
Module 2: Security Incident Investigations
Lesson 1: Understanding Event Correlation and Normalization
Event Sources
Evidence
Security Data Normalization
Event Correlation
Other Security Data Manipulation
Challenge
Lesson 2: Identifying Common Attack Vectors
Obfuscated JavaScript
Shellcode and Exploits
Common Metasploit Payloads
Directory Traversal
SQL Injection Cross-Site Scripting
Punycode
DNS Tunneling
Pivoting
Challenge
Lesson 3: Identifying Malicious Activity
Understanding the Network Design
Identifying Possible Threat Actors
Log Data Search
NetFlow as a Security Tool
DNS Risk and Mitigation Tool
Challenge
Lesson 4: Identifying Patterns of Suspicious Behavior
Network Baselining
Identify Anomalies and Suspicious Behaviors
PCAP Analysis
Delivery
Challenge
Lesson 5: Conducting Security Incident Investigations
Security Incident Investigation Procedures
Threat Investigation Example: China Chopper Remote Access Trojan
Challenge
Module 3: SOC Operations
Lesson 1: Describing the SOC Playbook
Security Analytics
Playbook Definition
What Is In a Play?
Playbook Management System
Challenge
Lesson 2: Understanding the SOC Metrics
Security Data Aggregation
Time to Detection
Security Controls Detection Effectiveness
SOC Metrics
Challenge
Lesson 3: Understanding the SOC WMS and Automation
SOC WMS Concepts
Incident Response Workflow
SOC WMS Integration
SOC Workflow Automation Example
Challenge
Lesson 4: Describing the Incident Response Plan
Incident Response Planning
Incident Response Life Cycle
Incident Response Policy Elements
Incident Attack Categories
Reference: US-CERT Incident Categories
Regulatory Compliance Incident Response Requirements
Challenge
Exam Information
Students can elect to take the associate-level 210-255 Implementing Cisco Cybersecurity Operations (SECOPS) Exam.
SECOPS Certification Exam 210-255 Details:
Number of Questions: 60-70
Passing Score: 80%
Test Duration: 90 minutes
Test Format: Multiple Choice, Multiple Answer, Drag and drop, Testlets, Simlets, Router & Switch Simulations
Test Delivery: Pearson VUE
SECOPS Certification Exam Domains:
This exam tests candidates on the following domains:
Endpoint Threat Analysis and Computer Forensics
Network Intrusion Analysis
Incident Response
Data and Event Analysis
Incident Handling