Course Overview
This 3-day instructor-led, Microsoft AI-102T00: Designing and Implementing an Azure AI Solution course, teaches you the necessary knowledge for designing Azure AI solutions by building a customer support chat Bot using artificial intelligence from the Microsoft Azure platform including language understanding and pre-built AI functionality in the Azure Cognitive Services. After completing this course, participants will be able to:
Describe considerations for AI-enabled application development
Create, configure, deploy, and secure Azure Cognitive Services
Develop applications that analyze text
Develop speech-enabled applications
Create applications with natural language understanding capabilities
Create QnA applications
Create conversational solutions with bots
Use computer vision services to analyze images and videos
Create custom computer vision models
Develop applications that detect, analyze, and recognize faces
Develop applications that read and process text in images and documents
Create intelligent search solutions for knowledge mining
Schedule
Designing an Implementing a Microsoft Azure AI Solution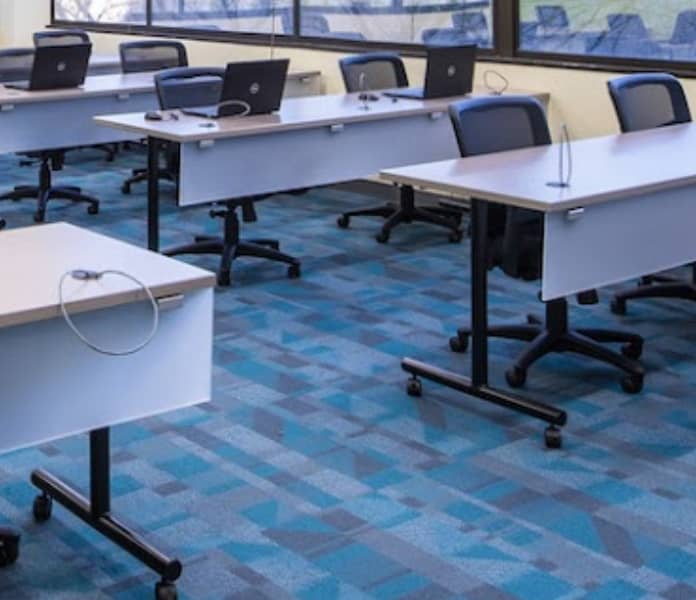 Not seeing a good fit?
Let us know. Our team of instructional designers, curriculum developers, and subject matter experts can create a custom course for you.
Course Outline
Module 1: Introduction to AI on Azure
Module 2: Developing AI Apps with Cognitive Services
Module 3: Getting Started with Natural Language Processing
Module 4: Building Speech Enabled Applications
Module 5: Creating Language Understanding Solutions
Module 6: Building a QnA Solution
Module 7: Conventional AI and the Azure BoT Service
Module 8: Getting started with Computer Vision
Module 9: Developing Custom Vison Solutions
Module 10: Detecting, Analyzing and Recognizing Faces
Module 11: Reading Text in Images and Documents
Module 12: Creating a knowledge Mining Solution