Course Overview
Our 3-day, instructor-led Cyber Security: Threat Analysis and Response Solutions Training course covers the following topics:
Threat identification
Insider threat prevention
Detection and mitigation
Assessment of security assurance
Information terrorism
Information security management standards
Public policy drivers
The role of information security professionals
Before taking this course, you should have some knowledge of threat identification, detection and mitigation, security assurance and network security protocol.
Schedule
Currently, there are no public classes scheduled. Please contact a Phoenix TS Training Consultant to discuss hosting a private class at 240-667-7757.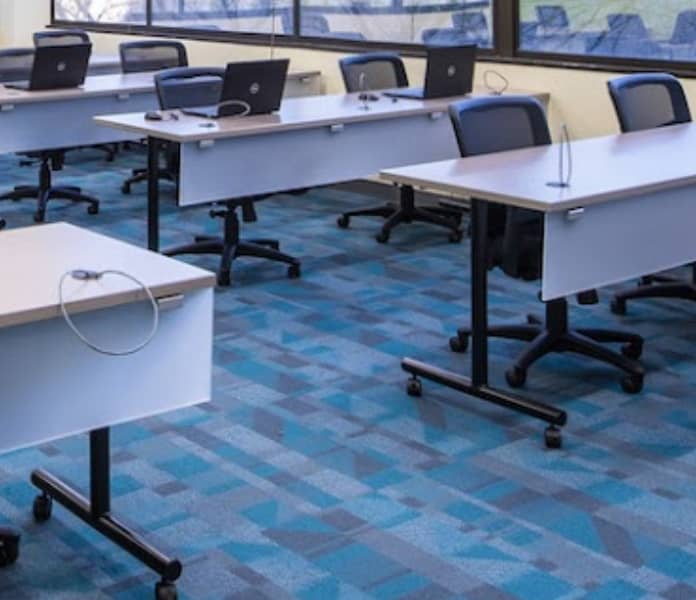 Not seeing a good fit?
Let us know. Our team of instructional designers, curriculum developers, and subject matter experts can create a custom course for you.
Course Outline
Digital Forensics
Defining digital forensics
Engaging forensics services
Reporting crime
Search warrant and law
Forensic roles
Forensic job market
Forensic training
Cybercrime And Defenses
Crime in a digital age
Exploitation
Adversaries
Cyber law
Building A Digital Forensics Lab
Desktop virtualization
Installing Kali Linux
Attack virtual machines
Cuckoo sandbox
Binwalk
The sleuth kit
Cisco snort
Windows tools
Physical access controls
Storing your forensics evidence
Jump bag
Responding To A Breach
Why organizations fail at incident response
Preparing for a cyber incident
Defining incident response
Assembling your incident response team
Responding to an incident
Assessing incident severity
Following notification procedures
Employing post-incident actions and procedures
Identifying software used to assist in responding to a breach
Investigations
Pre-investigation
Opening a case
First responder
Device power state
Search and seizure
Chain of custody
Network investigations
Forensics reports
Closing the case
Critiquing the case
Collecting And Preserving Evidence
First responder
Evidence
Hard drives
Volatile data
Duplication
Hashing
Data preservation
Endpoint Forensics
File systems
Windows registry
Printer spools
Log analysis
IoT forensics
Network Forensics
Network protocols
Security tools
Security logs
Network baselines
Symptoms of threats
Mobile Forensics
Mobile devices
iOS Architecture
iTunes Forensics
iOS Snapshots
How to jailbreak the iPhone
Android
Bypass PIN
Forensics with commercial tools
Call logs and SMS spoofing
Voicemail bypass
How to find burner phones
SIM card cloning
Email And Social Media
Message in a bottle
Email header
Social media
People search
Google search
Facebook search
Cisco Forensics Capabilities
Cisco security archietcture
Cisco open source
Cisco firepower
Cisco Advanced Malware Protection (AMP)
Cisco threat grid
Cisco web security appliance
Cisco CTA
Meraki
Email security appliance
Cisco identity services engine
Cisco stealthwatch
Cisco tetration
Cisco umbrella
Cisco cloudlock
Cisco network technology
Forensics Case Studies
Investigating network communication
Using endpoint forensics
Investigating malware
Investigating volatile data
Acting as first responder
Forensic Tools
Tools
Mobile devices
Kali Linux tools
Cisco tools
Forensic software packages
Useful websites
Miscellaneous sites