Course Overview
Our 4-day, instructor-led Cyber Safety training course explores the technical security skills and knowledge applied to IT security for enterprises.
This training will teach students:
How to understand varied aspects of security, including security objectives and policies
Prevention and identification techniques for potential vulnerabilities and/or threats to the enterprise
Necessary technical tool for organizational security and cyber safety
How to defend against common cyber and social engineering attacks, improve network security
Comparative analysis of security technologies, appliances, and applications
There are no prerequisites for this course. However, an understanding of the best security practices and experience installing/managing or maintaining enterprise security is recommended.
Schedule
Currently, there are no public classes scheduled. Please contact a Phoenix TS Training Consultant to discuss hosting a private class at 240-667-7757.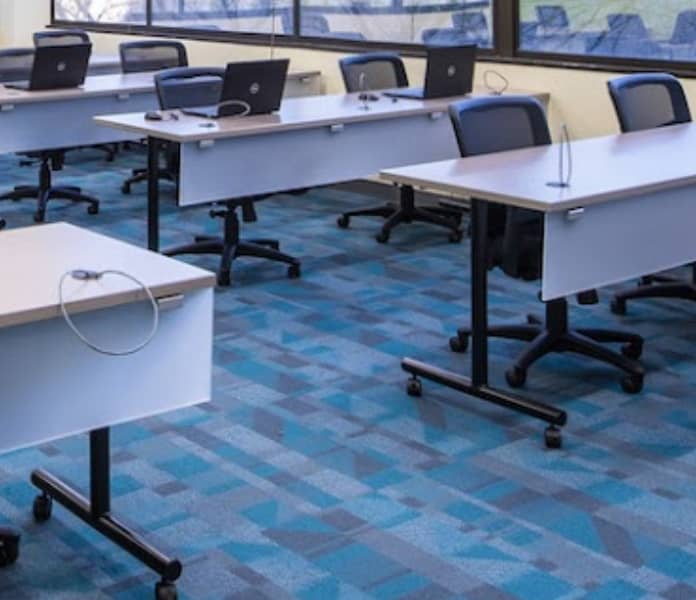 Not seeing a good fit?
Let us know. Our team of instructional designers, curriculum developers, and subject matter experts can create a custom course for you.
Course Outline
Establishing Security Objectives
Defining security principles
Developing security principles
Secure Firewall Deployment
Firewall installation
Firewall configuration and outgoing services
External services security
Permitting access to internal services
Intrusion Detection and Protection
IDS deployment
Intrusion detection in the enterprise
Alert interpretation
Halting intruders
Remote User Virtual Private Networks (VPNs) Configuration
Constructing VPN tunnels
Client software deployment
Site-to-site VPNs
Cryptographic protection application
Tunneling vs protection methods
Perimeter Defense Integration
Denial-of-service (DoS) impact reduction
Perimeter architectures
Cyber Safety Training FAQs
Who should take the Cyber Safety course?
Security Analysts
Firewall Administrators
Systems and Network Administrators
What do students say about the Cyber Safety training course?
"I really enjoyed the class, learned good concepts. And the instructor was very professional and knowledgeable, explained everything very clear." Student from July 2019

"Great class!" Student from March 2019

"The instructor's experience played a great role in [their] ability to share real world examples of the applied science. This is always a bonus." Student from March 2019