Course Overview
This five-day instructor-led training combines two training courses:
CompTIA Cloud Essentials
Virtualization Essentials Professional (VEP)
The course focuses on how to utilize virtualization and cloud computing in a business or enterprise environment. The instructor examines both the technical and business perspectives regarding the benefits of combined technologies.
Schedule
Currently, there are no public classes scheduled. Please contact a Phoenix TS Training Consultant to discuss hosting a private class at 240-667-7757.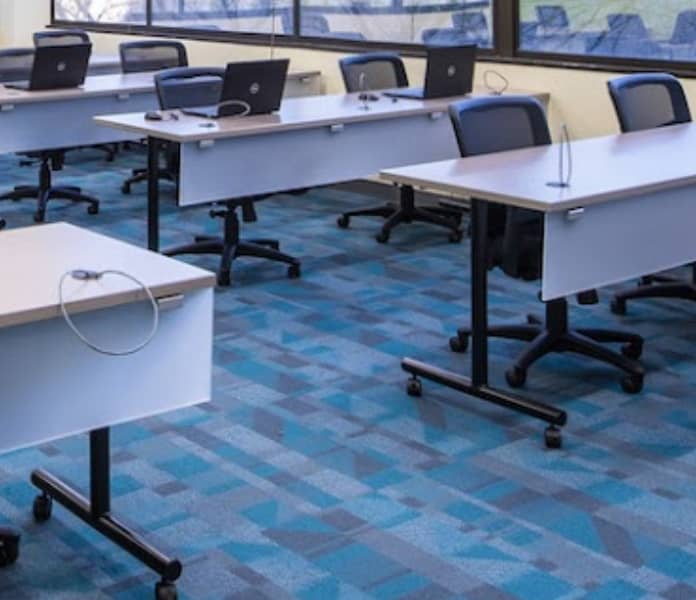 Not seeing a good fit?
Let us know. Our team of instructional designers, curriculum developers, and subject matter experts can create a custom course for you.
Course Outline
Cloud Computing Introduction
Cloud Computing Overview 
The History of Cloud Computing 
Specialized and Specific Cloud Services
The Business Value of the Cloud
The Need for the Cloud 
Scalability 
Security
Impact of the Cloud on Business
Technical Perspectives of the Cloud
Deployment Models 
Network Requirements for Developing the Cloud
Self Service and Automation
Federation 
Standardization
Technical Challenges of Cloud Computing
Storage 
Performance of Applications
Integrating Data 
Mitigating Risks 
The Application Architecture and Involved Development Process
Successful Adoption of Cloud Based Services
Steps to Adopting Cloud Services 
An Organization's Capability to Adopt Cloud Services 
Capabilities and Roles of a Cloud Vendor
Migrating Applications
ITIL and Cloud Computing
Overview of ITIL 
Laying Out a Service Strategy 
Designing Cloud Services 
Transitioning to a Live Environment 
Running a Cloud Service Operation 
Continuous Improvement of Service
Identifying Risks and Consequences
Organizational Risks 
Technical Risks 
Legal Risks 
Evaluating the Cost of Cloud Computing 
Identifying the Maintenance Aspects of Strategic Flexibility
 Virtualization Essentials:
Introduction to Virtualization
Virtualization from a Business Perspective
Server Virtualization
Networks, Storage and Applications
Utilizing Workplace Virtualization Technologies
Adopting Virtualization
Operating Virtualization
Effectively Managing Virtualization
Exam Information
Cloud Essentials
Cloud Essentials covers the following domains:
Technical Perspective/Cloud Types – 20%
Cloud Computing and Business Value – 20%
Cloud Services Characteristics from a Business Perspective – 15%
Steps to Succesfsul Adoption of Cloud Computing – 15%
Risks and Consequences of Cloud Computing – 15%
Impact and Changes of Cloud Computing on IT Service Management – 15%
The Cloud Essentials certification exam consists of:
50 questions
Passing Score is 720
60 minute time frame to complete
Test Delivery is through Pearson VUE
Virtualization Essentials Professional (VEP)
VEP covers the following topics:
Business Perspective of Virtualization
Technical Capabilities and Operating Model for Virtual Infrastructures
Integrating Virtualization into an Organization's Current Risk and Regulatory Framework
Benefits and Associated Costs
Adoption Barriers and Steps for Successful Adoption
Impact on IT Service Manaement
The Virtualization Essential Professional certification exam consists of:
40 multiple choice questions
Closed book
60 minute time frame to complete
Passing score is 65% (26 out of 40)
Test Delivery through Pearson VUE
Phoenix TS is an authorized testing center for Pearson VUE & Prometric exams. Register for exams by visiting the Pearson VUE and Prometric websites or call us at (240) 667-7757.