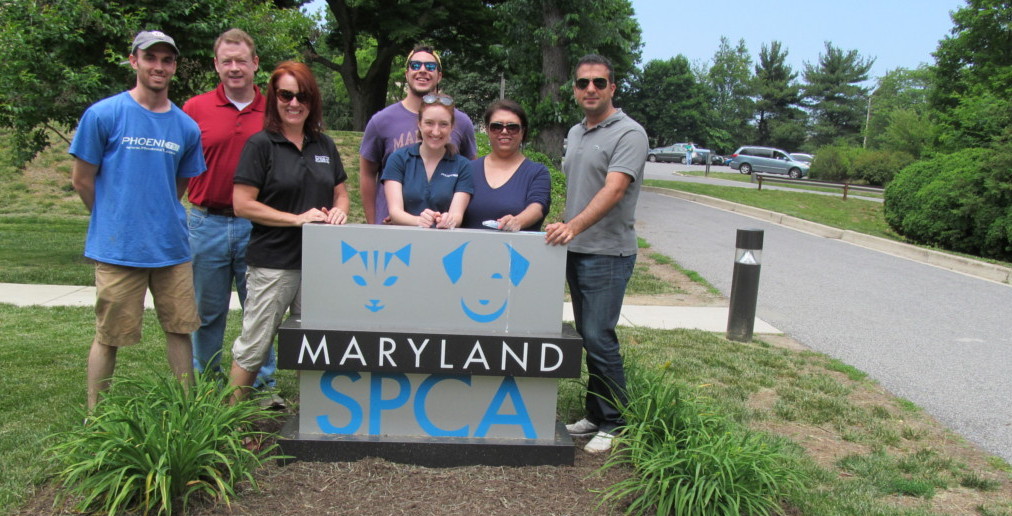 Volunteering at the Maryland SPCA
Last Friday some of our team members at Phoenix TS spent time volunteering at the Maryland SPCA on Falls Road in Baltimore. We try to take time from work as a team to volunteer. The SPCA seemed like a perfect opportunity since many of our team members are animal owners.
The people who work at the SPCA are always in need of extra volunteers to assist with the many responsibilities of caring for the animals there.
Preparing for the SPCA March for the Animals
For three hours we packed a moving truck with water and other supplies for the annual walk for the SPCA March for the Animals that occurred this past Sunday at Druid Hill Park. The event raised almost $425,000 this year.
Also, read about our other volunteer outings in our Giving Back section of the TechRoots blog.
If you are a student at Phoenix TS and want to join us on our next volunteer trip, please contact me at Wruddy@PhoenixTS.com.
Subscribe to the TechRoots Blog