< BLOG
Cyber Security
What Is The CyberSec First Responder (CFR) Certification?
March 11, 2019
Ashley Neu
Phoenix TS adds CertNexus' CFR Certification to Maryland, Virginia & Online Training Schedule.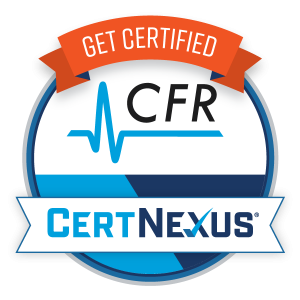 CyberSec First Responder (CFR) is the "blue team" certification for cybersecurity and validates a professional's ability to:
Assess information security risk in computing and networking environments
Analyze the cybersecurity threat landscape
Analyze post-attack techniques on computing and network environments
Collect cybersecurity intelligence
Analyze data collected from security and events log
Respond to and investigate cybersecurity incidents
Today's cyber pros require a well-rounded understanding of the tools, processes, and strategies that can be employed to defend their information systems from constantly evolving threats. CFR is a comprehensive certification designed to validate the knowledge, skills and abilities required to protect these critical information systems at all stages of an incident.
CFR Added to DOD Directive 8570.01-M
CFR is compliant with ANSI/ISO/IEC 17024 standards. This course and subsequent certification (CFR-310) meets all requirements for personnel requiring DoD directive 8570.01-M position certification baselines:
CSSP Analyst
CSSP Infrastructure Support
CSSP Incident Responder
CSSP Auditor
Who Should Take The CyberSec First Responder Training Course and Certification Exam?
CFR is ideal for professionals with at least two years of experience in computer network security technology and whose job functions relate to protecting information systems by ensuring confidentiality, integrity, availability, authentication, and non-repudiation. It is the ideal follow on course to any professional who has earned the CompTIA Security+ certification and wants to pursue a more advanced career in cybersecurity.
What is CertNexus?
CertNexus is the the certification designer of the CFR certification as well as several other accredited cybersecurity certifications. CertNexus focuses on providing certifications that meet the growing demand for skills validation and personal growth, and designed to ultimately narrow the widening skills gap within cybersecurity and the information technology industry.
Interested in registering for CFR?
Ready To Earn Your CFR Certification?
2/05/24 - 2/09/24
(5 days)
8:30AM - 4:30PM
$2,395
2/05/24 - 6/14/24
(5 days)
8:30AM - 4:30PM
$2,395
6/10/24 - 6/14/24
(5 days)
8:30AM - 4:30PM
$2,395
6/10/24 - 6/14/24
(5 days)
8:30AM - 4:30PM
$2,395
9/16/24 - 9/20/24
(5 days)
8:30AM - 4:30PM
$2,395
9/16/24 - 9/20/24
(5 days)
8:30AM - 4:30PM
$2,395
12/09/24 - 12/13/24
(5 days)
8:30AM - 4:30PM
$2,395
12/09/24 - 12/13/24
(5 days)
8:30AM - 4:30PM
$2,395
subscribe by email
Stay Ahead
Related Posts
February 7, 2023

January 24, 2022

December 13, 2021