Course Overview
Our 3-day, instructor-led course is aimed at IT professionals responsible for designing, deploying and securing VoIP networks. It will teach you how to:
Evaluate existing voice services & tools
Determine capability & bandwidth requirements
Integrate with the Public Switched Telephone Network (PSTN)
Adapt legacy phones
Create a Dial Plan
Optimize Quality of Service (QoS) mechanisms
Configure & manage Session Initiation Protocol (SIP)
Integrate voicemail, email & instant messaging
For group training options, please call us at (240) 667-7757 or email promo@phoenixts.com. 
Schedule
Currently, there are no public classes scheduled. Please contact a Phoenix TS Training Consultant to discuss hosting a private class at 240-667-7757.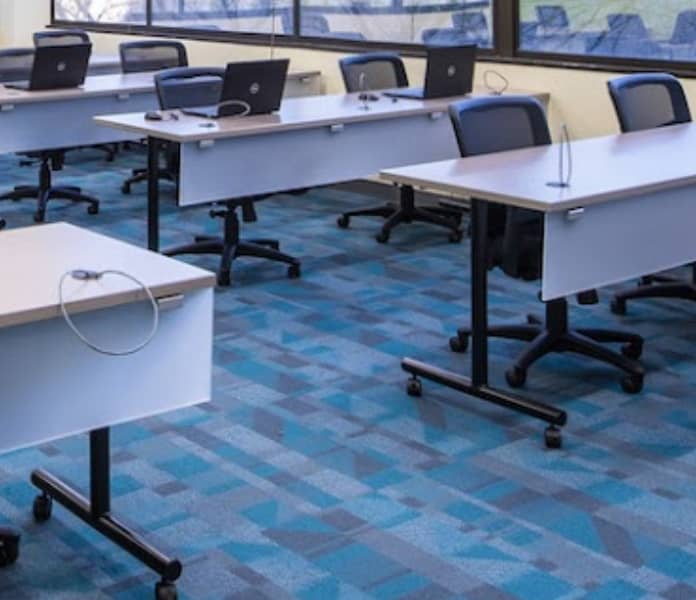 Not seeing a good fit?
Let us know. Our team of instructional designers, curriculum developers, and subject matter experts can create a custom course for you.
Course Outline
Introduction to VoIP Security
The switch leaves the basement
What is VoIP?
VoIP Benefits
Protocols
Asterisk Configuration and Features
What are we trying to accomplish?
What functions does a typical PBX perform?
PBX administration
Gateway interface
API
Dial Plans
Numbering Plans
Other functions
Voicemail and Asterisk PBX
How is VoIP different from Private Telephone Networks?
What Functionality is gained?
The Hardware Infrastructure
Traitional PBX systems
PBX alternatives
VoIP Telephony and Infrastructure
PSTN Architecture
PSTN: What it is and how it works
PSTN: Signal transmission
PSTN Call Flow
PSTN protocol security
H.323 Architecture
The Primary H.323 VoIP Related Protocols
H235 Security Mechanisms
SIP Architecture
Understanding SIP
SIP Functions and Features
Instant Messaging and SIMPLE
Other VoIP Communication Architectures
Skype
Skype Messaging Sequence
H.248
H.248
IAX
IAX Messaging Sequence
MS Live Communication Server 2005
Support Protocols
DNS Architecture
Operation
TFTP
Implications for TFTP
DHCP Protocol
Implication for DHCP
SDP Operation
Implication for SDP
Skinny Specification
Implications for Skinny
Threats to VoIP Communication
Denial of Service or VoIP Service Disruption
Call Hijacking and Interception
H.323-Specific Attacks
SIP-Specific Attacks
Validate Existing Security Infrastructure
Security Policies and Procedures
Physical Security
Server Hardening
Confirm User Identity
802.1x and 802.1 li (WPA2)
Authentication Server
Public Key Infrastructure
Minor Authenticaion Methods
Active Security Monitoring
Network Intrusion Detection Systems
Host-Based Intrusion Detection Systems
Logging
Penetration and Vulnerability Testing
Logically Segregate Network Traffic
VLANS QoS and Traffic Shaping
NAT and IP Addressing
Firewalls
Access Control Lists
IETF Encryption Solutions for VoIP
Suites from the IETF
S/MIME: Message Authentication
TLS: Key Exchange and Signaling Packet Security
Securing VoIP Networks Training FAQs
Who should attend this training?
This course is intended for IT and network professionals with VoIP, TCP/IP, and telephony knowledge and experience.
What is the recommended experience for this training?
Students should have an understanding of networking concepts and technologies, security best practices, familiarity with Windows operating systems, and a CompTIA Network+ or Security+ certifications or hold equivalent experience and knowledge.