< BLOG
News
Three Years in a Row on the Inc. 5000 List
August 14, 2015
Guest Author
This reward is a small token of reassurance that all of our hard work pays off at Phoenix TS. For three years straight, we have landed on the Inc. 5000's list for fastest growing companies. 
The Inc. 5000 Details
This honor makes us proud, especially since we earned it in 2013, 2014, and 2015. We continue to grow our team, our reach around the world, and other aspects of our business. This is only one of our many awards and we know that through continued hard work we will find ourselves on the Inc. 5000 list again next year. Here are a few details about our rankings on the Inc. 5000 list:
#2879 Ranking
Our 3-Year Growth is 124%
We added 11 Jobs
See our full Inc. profile here
There's No 'I' in the Phoenix TS Team
We continue to grow stronger and better as a team. We truly want to highlight and thank every team member who made this winning streak possible. Our team is a group of individuals who work extremely hard each and every day as a team to provide the best possible training experience for every student who trains with us.
You can learn more about our team clicking on the picture below.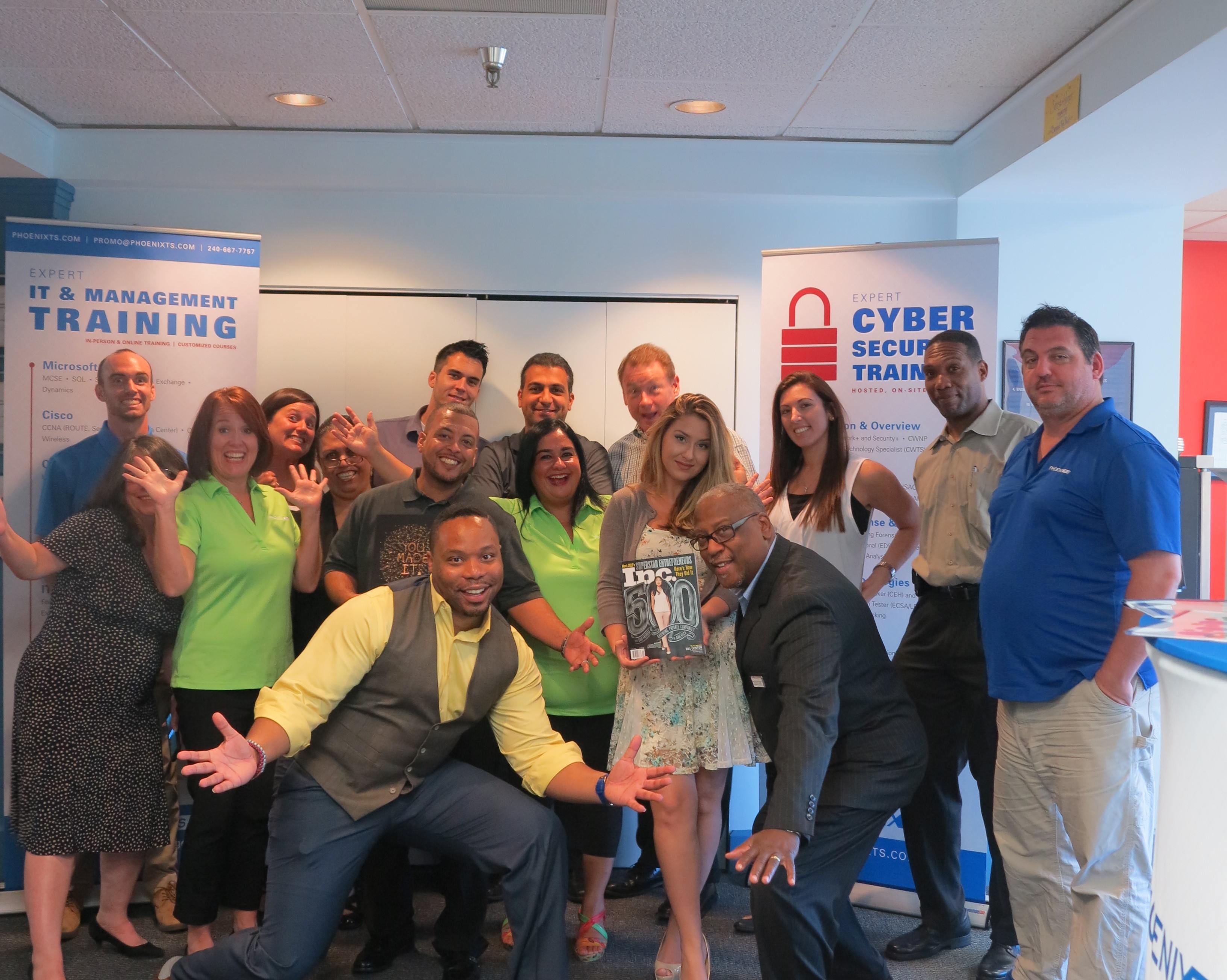 For those of you who don't know Phoenix TS, learn about us by reading our founder and CEO's story.
Thank You Students
Our business is nothing without the students. Those students who return year after year for new training courses and to earn new certifications, they make our business the fun and friendly place that we have come to love. The relationships we build with the students drive us to come to work every day. We want to thank every student who learns with us. 
subscribe by email
Stay Ahead
Related Posts
December 13, 2019

October 26, 2018

August 27, 2018